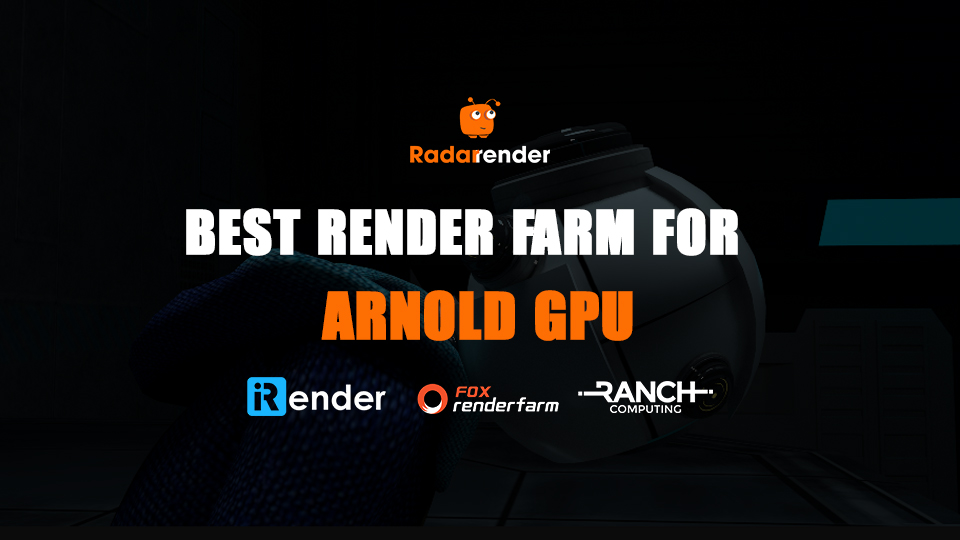 Top 3 Best render farm for Arnold GPU
Arnold is one of the best render engines that can render both with CPU and GPU. Arnold's rendering with GPU and CPU is different (such as speed, quality, render farm, and so on), so you need to clarify to be able to choose the right type. You can find the answer here if you need clarification about Arnold GPU & GPU.
The last time, we are talking about the best render farm for Arnold CPU rendering; therefore, in this article, we will clarify the difference between them and the best render farm for Arnold GPU.
Arnold GPU overview
Arnold is a ray-tracing renderer program from Autodesk for calculating three-dimensional, computer-generated scenes and has become one of the most widely used rendering programs in professional film production worldwide in recent years.
Arnold was created as an alternative to conventional scanline-based rendering software for CG animation that uses ray tracing and is more photorealistic. It supports all software: Maya, Cinema 4D, Houdini, and 3DS max. 
It is impossible not to say that Arnold is quite a complex software, but it is very user-friendly. Especially for newbies, you can spend little time learning basic operations.
Autodesk Arnold can now render on both the CPU and GPU as of version 6. While GPU rendering is optimized for speed, CPU rendering focuses on accuracy. Autodesk Arnold works very well with the following processors: 10 cores, 20 threads, with a maximum speed Intel Xeon W-2155. You do not be confused when you are new to Arnold; we will introduce more about Arnold GPU rendering and Arnold CPU rendering.
Difference between Arnold GPU vs. CPU 
As we said above, redering with Arnold GPU and Arnold CPU gives different quality and speeds. 
Choose whether to render with CPU or Arnold GPU is better depending on your scene requirements and project time. You know, Arnold can render with both GPU and CPU, so your scene will give very different results when tested on these two types. 
Arnold is an unbiased rendering engine, so you will take a lot of time to cause when rendering. If your project has many scenes and techniques and is quite complicated, consider using Arnold GPU.

Why should we use render farm for Arnold?
We recommend a business workstation with a dual CPU for high-speed CPU renderings. We Recommend hardware for Arnold that can achieve the best performance: 
Arnold GPU works on NVIDIA GPUs of the Turing, Volta, Pascal, and Maxwell architectures. It supports:
Linux 460.32.03 or higher

Windows GeForce: 461.09 or higher

Quadro: 461.09 or higher
Arnold does not support macOS.
You can hire the Render farm service to avoid building the machine yourself. With a high-performance machine system, you can handle projects faster and with better quality.
Top 3 best render farms for Arnold GPU 
iRender farm
As a fledgling render farm behind the market, iRender farm has also had many remarkable achievements. We have also used their services many times and must admit that they save the working environment very well. The first time we tried their service, we had to install the software we used. However, the second time, the climate remains the same. We did not see any software removed.
Hardware: RTX 4090, RTX 3090, AMD Ryzen Threadripper Pro 3955WX @ 3.90GHz

RAM: 256 

Pricing: pricing starts at $3.8/hour/node to $28/hour/node—50% bonus for students and educational purposes.
So if you choose iRender farm as the best render farm for Arnold GPU rendering, feel free to download the latest Arnold version.
Fox render farm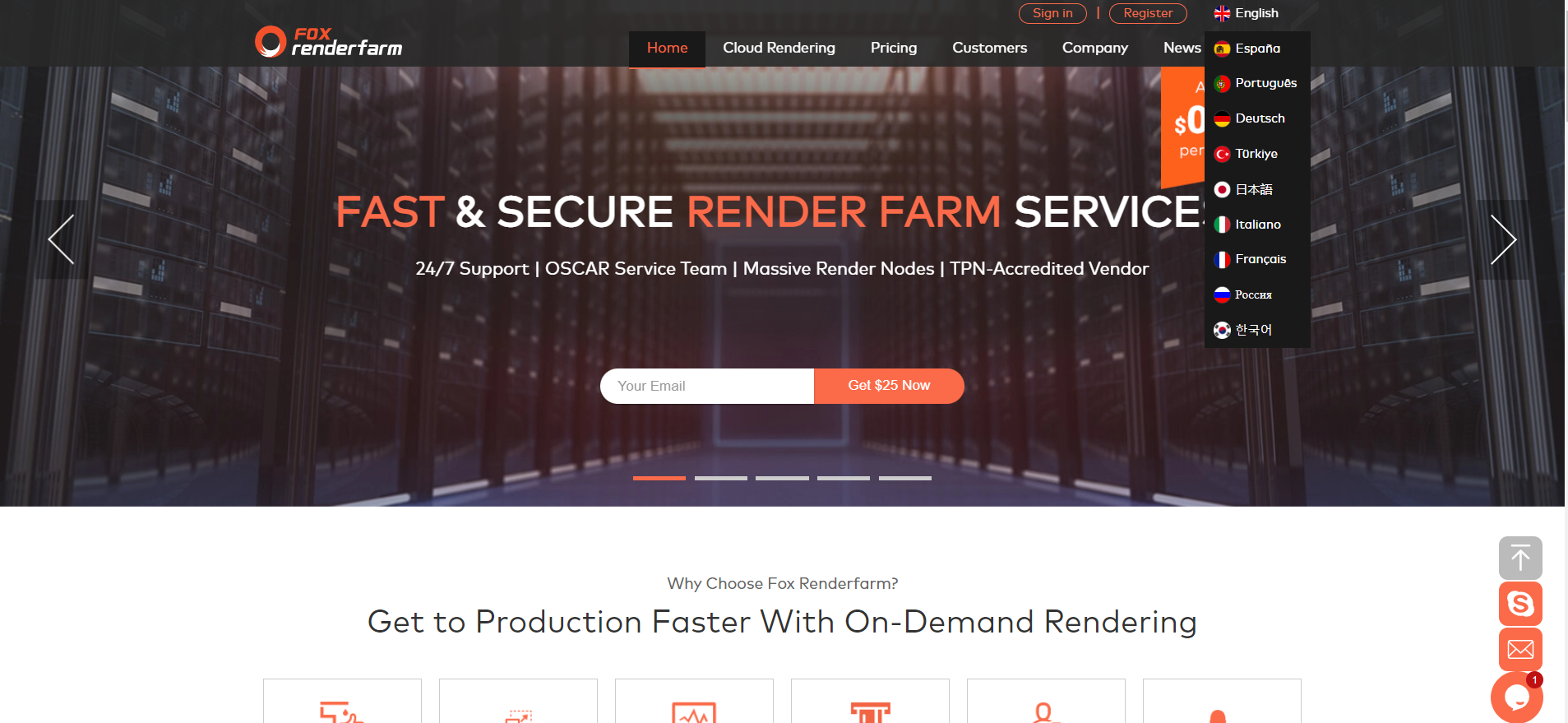 Rox render farm is a farm in China; their service supports Arnold with any 3D software such as Houdini, Cinema 4D, Maya, etc. 
Hardware: 16 cores (hyperthreading available), 64-128 GB RAM

Pricing: free trial $25 credits, with a discount for students. The price starts at $0.06 per core per hour.

Arnold support: Because of its approach as SaaS, you will need to check if their Arnold version and 3D software match yours. Below is the list we have collected:
I have asked for their support about supported versions, but I am still waiting for a satisfactory answer. They just asked me to use Arnold GPU or CPU and with which software. I also tried to look on the website but needed help finding information regarding supported versions. Please assist us with more details about the active version.
Ranch Computing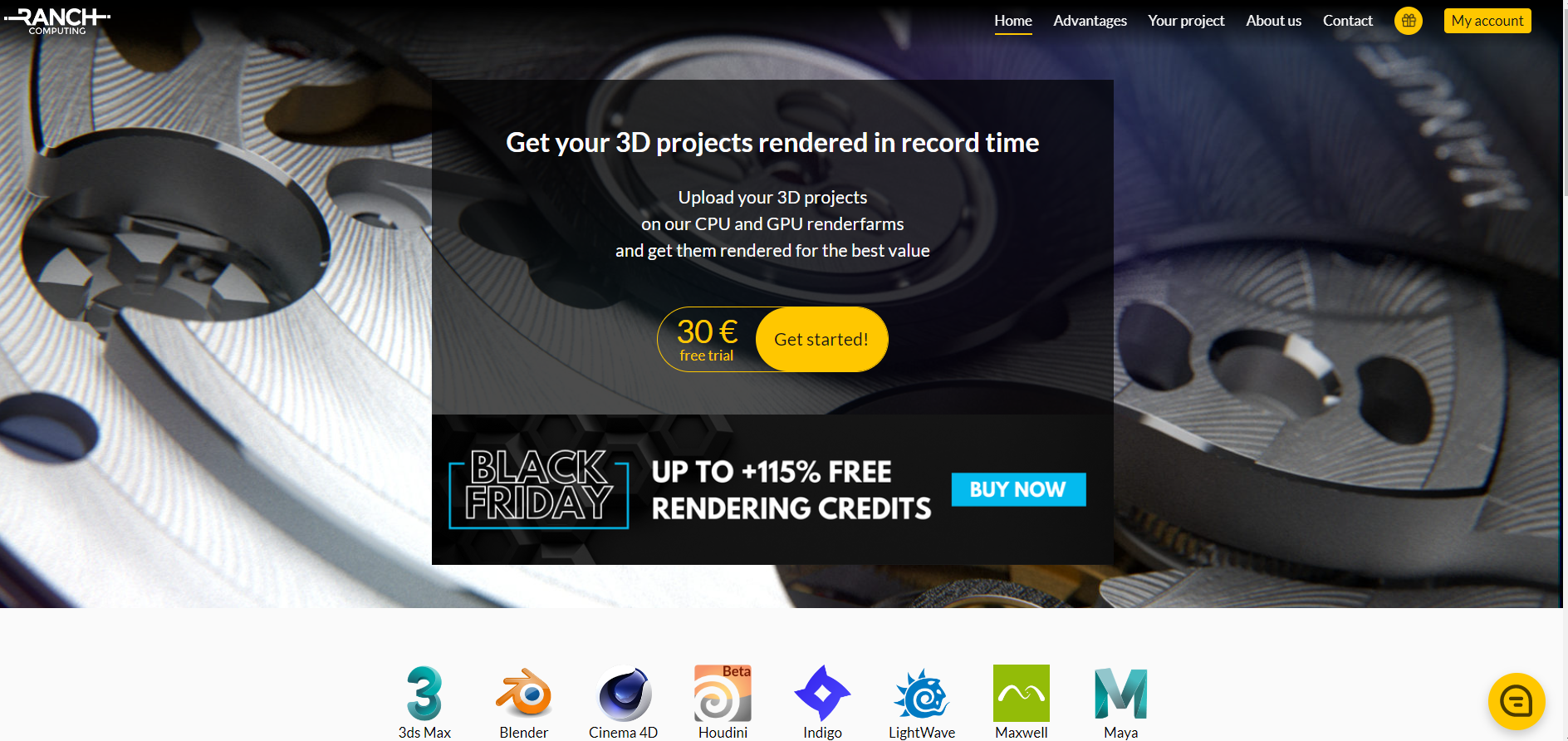 A French startup called Ranch offers high-quality 3D rendering services. It is a well-established farm with a 15-year of experience in this field. They offer a SaaS platform with RANCHecker, an integrated plugin for your modeling program. You can use it to determine whether your project is sound. It will upload using RANCHecher if all is fine. You then submit it on their website. They are now responsible for rendering for you and alerting you when it is finished.
Hardware:

High-end NVIDIA cards, Dual Xeon E5-2697A v4 and Dual Xeon E5-2690 v2

RAM: 128 GB or 256 GB

Pricing: pricing starts at $0.011-$0.047/hour. Free trials are $36, and you need to apply for them. 

Arnold support: Ranch supports some versions of Arnold (both CPU and GPU), along with several 3D software and plugins.
Ranch Computing is also one of the few render farms that support Arnold GPU for Houdini. In addition, this renders farm also supports Arnold GPU for Cinema 4D, 3DS Max, and Maya software. Arnold instances will be integrated with the latest software versions on their systems.
Summary 
iRender and Ranch computing and possibly Fox render farm are the best render farms for Arnold GPU rendering, which you can choose according to your project.
See more: