Dear 3D Artists around the World!
WHY DO WE THIS?
We are Hayley, Martin, and Ollie – Co-Founders of Radarrender. We are currently working in the field of graphics as software artists and the admin of a 3D forum. (I will not mention its name here because it looks like an advertisement). Every day, 3D artists in the forum often ask and search for good rendering service. However more and more complaints and questions I could not answer obviously. In order to make a good choice for our members, there's no other way that we have to work with the rendering service providers to find answers, and that's why I'm here today. Every time you search for render farm service on the internet, all suppliers show the same things like: "We are the best, we are the cheapest, we are the most efficient, etc" Of course, they can tell the truth (in a positive way), but it is not enough. "Half of the bread is still the bread, but half of the truth is…" what you all know.
For Instance:
The best render farm for 3Dsmax does not mean it will be the best for Blender.
The best render farm for big studios doesn't mean the best for individual artists, freelancers or small studios.
The best render farms supporting CPU do not mean the best with CPU
The lowest price listing on the website does not mena that the total actual cost you have to pay is the cheapest.
The best render farm at present does not mean they will be in the next 3 or 6 months.
…
And there are tons of questions like that and they are not easy to answer satisfatority at all. On that journey, I searched for a few channels that sumarized the list of render farm services, but they only listed the service providers. Slightly worse, the solve this problem complete, ourr team (including me and five friends) determined to focus in this project with the following criteria, and will insist on following them:
To be placed in the number 1 of our list, render farm has no other way except that they have to be top #1.
All render farms on the ranking list will be directly used and evaluated by us through 16 clear & specific criterial of our real projects. (The render farm will get 1 verified stamp and real-time veritication.)
The ranking will change monthly or every 3 months ensure the maintainong quality of our render farms list in the long term.
We will post at least one detailed review every weel, following the 16-criteria and verification methods for your reference open-mindedly.
We divide the list into 2 group: A verified and ranked list and A render farm list for your reference, we want renders to avoid confusion and misunderstanding of advertisement.
We will maintain a good team with less than 10 people, so the cost will never be a presure on us, thus we can ensure abot the authenticity and objectivity of the website.
You can leave a comment below our post, and we will verify again immediately if the information is not in line with our verifying process.
Unlike other sites, we distribute a new way to filler the data, when a new render farm appears, they post infomation on the web themselves. Then they have to pass our test before appearing on our website.
With 15 years of working experence in 3D design, I realized that there is not the best rendering service in the World for everyone. Alternatively, some of them are the best in a specific case or object. That's why we are here to solve this issue. We hope to receive your comments. Sincerely thank you!
RADARRENDER, WE SAY WHAT A RENDER FARM NEVER SHOWS YOU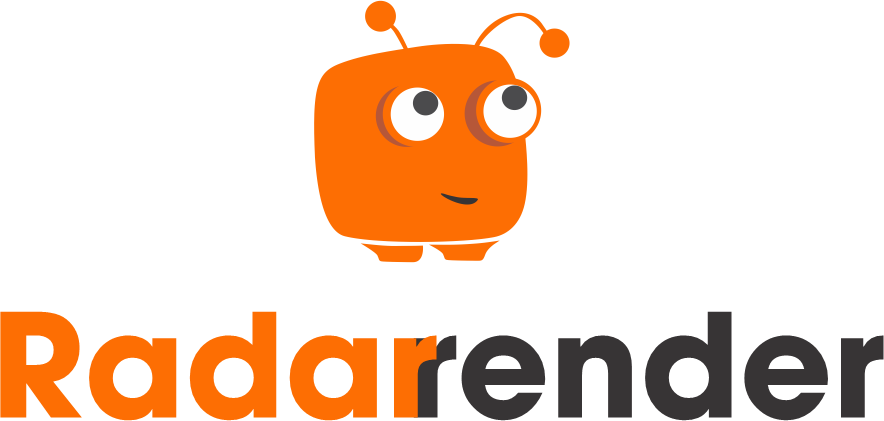 CERTIFICATE DEFINITION
_
We Build TRUST by Trusting Others

Good/Excellent
The Render farms must satisfy with more than 8 point in each criterion in order to become a member of the list. The services display their ratings from very good to excellent. We will show a detailed score of the render farm for each review engagement.

Average/Good
The Render Farms in this group satisfy from 5 to 7 point in each criterion. Their service quality is understood to be good and reliable. We will show a detailed score of the render farm for each review engagement.

Poor/ Average
The Render farms in this group are entitiledunder 5 point in each criterion. Their service quality is understood to be poor and untrustworthy. We will show a detailed score of the render farm for each review engagement.
OUR EVALUATION CRITERIA FOR RENDER FARM ARE THE FOLLOWINGS
_
OUR CRITERIA:
_
A group of UI/ UX platform support App, 3D App Plugin, Web?
A group of pipeline and workflow is good in that the usability result can be easily intergrated.
A group of settings: Full settings, in detail, a bit or more, etc in support of packing files, validate files.
A group of upload speed/upload multiple project, one project, join with ftp, sftp, dropbox, google driver, one driver, etc.
A group of analyzing speed and datalog (report), price & time estimation.
A group of rendering speed, rendering processes.
A group of rendering rendering processes in detail, preview function, email notification, etc.
A group of support service: Quick response, several supporting methods, with human participation or not, ect), truly working 24/7.
A group of price, actual expense, implicit cost. estimate cost.
A group of infrastructure with CPU & GPU device: specifications, electric enery consumtion, location.
The criteria of how fast the software is getting updated, developing and fix bugs, data center maintenance & Expansion.
The criteria of discount, promotion, regularitym trial, etc.
The criteria security, policy, and guidelines on the protection of privacy.
The criteria of supported software, pluginsm render engines (more or less, speed update)
The criteria of customers, featured works, high-quality work.
The criteria of payment methods, claim and refund.
We hope to receive your comments. Sincerely thank you!
---
Get in touch with us!
---