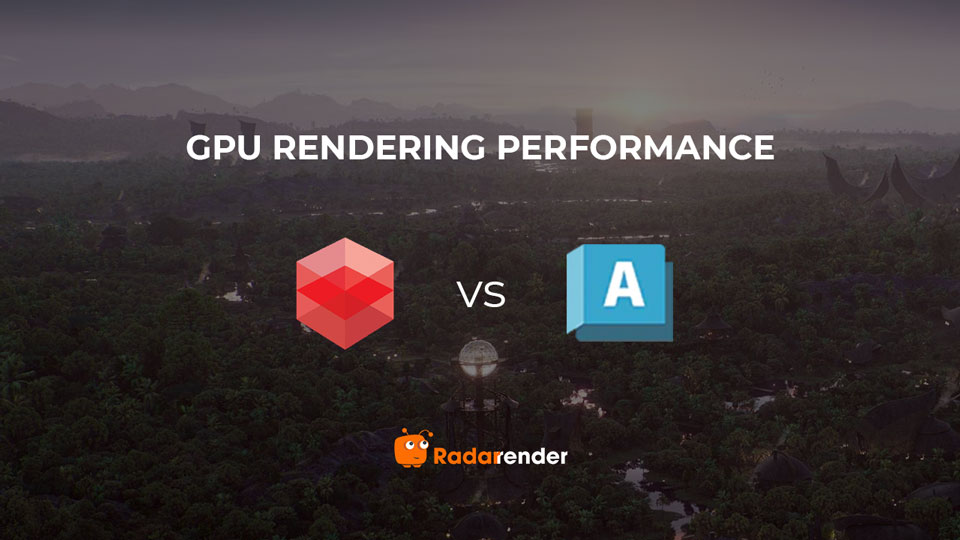 GPU rendering performance in Redshift vs Arnold GPU
Are you trying to decide whether Redshift vs Arnold GPU would be the right choice for you? See how they are different as well as the GPU rendering performance in the article below with Radarrender.
What is Redshift Renderer?
Redshift is a production-ready, award-winning GPU based render engine, which is used to accelerate 3D rendering. It is the world's first fully GPU biased renderer, as well as one of the first GPU render engines to make major progress in visual effects production. Since 2014, Redshift has rapidly become one of the most innovative technologies in the visual effects industry. This is mainly the result of its speed and stability combined. 
The render engine is used by studios such as Technicolor, Polygon Pictures, Digital Domain, and Blizzard Entertainment. It is also used on projects such as Black Panther, Aquaman, and Captain Marvel.
Software: 3ds Max, Maya, Blender, Cinema 4D, Houdini, Katana, and ZBrush.

Price: $45/month or $264/year.

Pros: Fast render and high quality.

Cons: Pretty steep learning curve.
What is Arnold GPU Renderer?
Arnold is an advanced render engine used to render 3D, CG images. It uses unbiased, physically-based, Monte Carlo path tracing techniques and meets the demands of the industry. Arnold was created by Marcos Fajardo, then developed by his company Solid Angle SL. Later, Autodesk acquired the company, so right now Autodesk is the owner and developer of Arnold. Since its launch, Arnold has been one of the most commonly used photorealistic rendering engines in computer graphics, particularly in animation and visual effects for film and television.
The renderer is in use at a wide variety of studios including Rising Sun Pictures, Sony Pictures Imageworks, Pixomondo, The Mill, and Luma Pictures. It is also in use on many projects including The Avengers, Blade Runner 2049, Game of Thrones, and Love, Death & Robots.
Software: 3ds Max, Maya, Cinema 4D, Houdini, and Katana.

Price: $50/month or $400/month.

Pros: Flexible and powerful.

Cons: Slower render, hardware dependant.
Redshift vs Arnold GPU
Redshift Renderer creates high-quality results at fast rendering times. Because it is a biased renderer, you have more control over the rendering settings and more flexibility when modifying the final scene. Moreover, as it is a GPU based renderer, you are able to see the results of changes very quickly, nearly in real-time. It renders both stylized and photorealistic scenes flawlessly. In addition, other than being a standalone software, Redshift can be integrated into your preferred program as a plugin to make the creative process faster and easier. Also, this render engine has an economical price for a yearly plan (it costs $264 per year which means $22 per month). With this pricing, you get all the integration plugins it offers.
On the other hand, Arnold is well-known for its stunning hyperrealistic renders, which make it ideal for producing cinematic scenes. Whether you have a huge amount of fine detail in your scene, complex textures, or a complicated lighting setup, an accurate render engine like Arnold will make sure that your hard work will pay off. It was originally a CPU based renderer so Arnold uses the CPU power of your PC to calculate illumination in the scenes by default. But since the launch of Arnold GPU, you can toggle between CPU and GPU rendering seamlessly whichever suits your needs.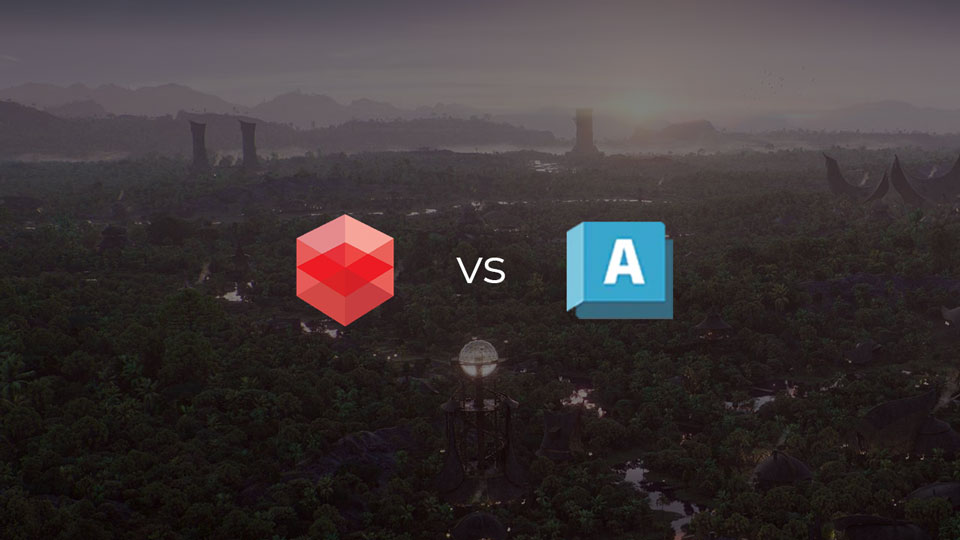 GPU rendering performance in Redshift vs Arnold GPU
Redshift and Arnold GPU use GPU to accelerate the rendering process. Therefore, the GPU will have a heavy impact on how Redshift and Arnold GPU performance. In this section, we will see the GPU rendering performance in Redshift vs Arnold GPU. We will refer to the rendering tests which are done by Techgage – a great technology news site for IT professionals and PC enthusiasts.
Redshift GPU rendering performance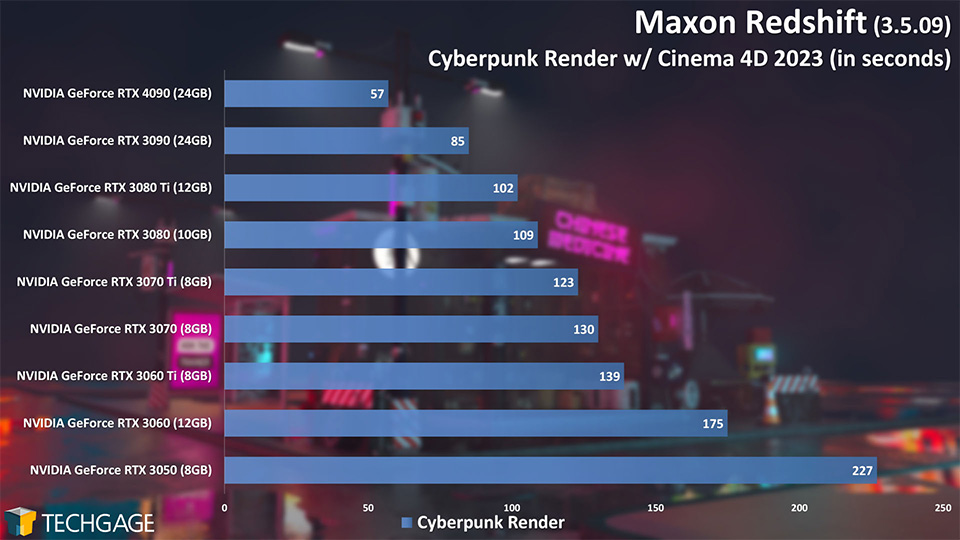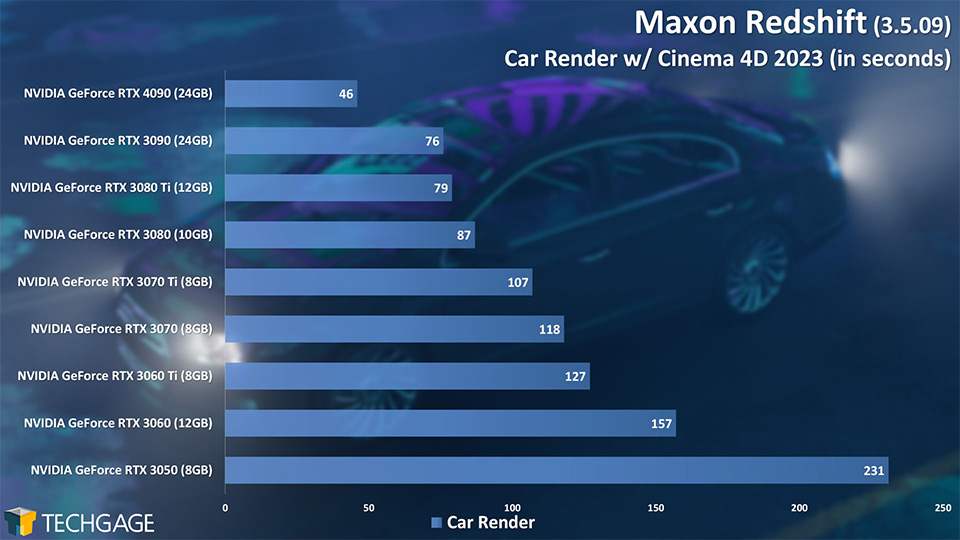 Arnold GPU rendering performance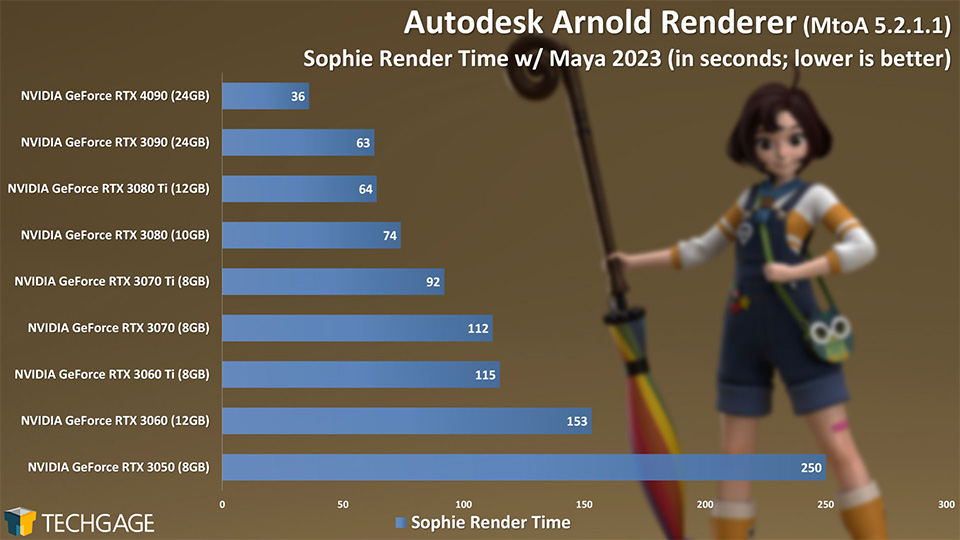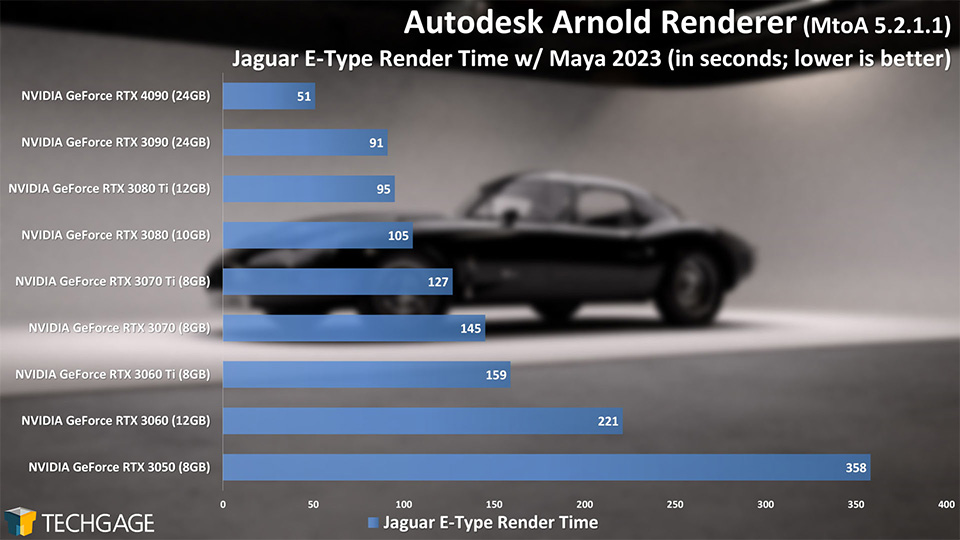 Conclusion
Redshift vs Arnold GPU, which one is the right choice for you? Both of them are excellent 3D render engines. Redshift is well known for its lightning-fast speed while Arnold is best for high-quality and detailed images. With the help of a good GPU, your rendering time with Redshift and Arnold GPU is cut down several times.