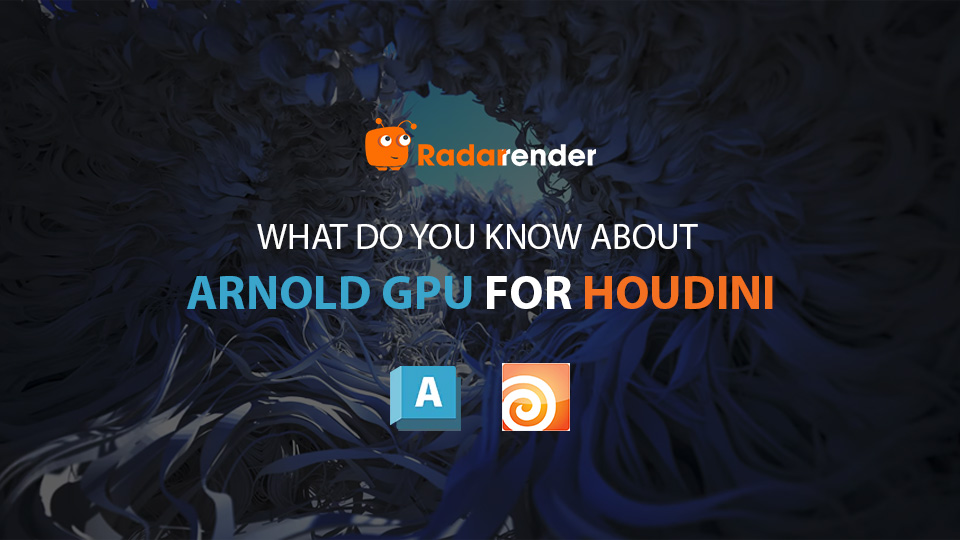 What do you know about Arnold GPU for Houdini?
Arnold GPU rendering is supported starting with Arnold 6.0. Arnold GPU is accessible in its plug-ins for 3ds Max, Maya, Cinema 4D, Houdini, and Katana. In this article, discover with Radarrender what you should know about Arnold GPU for Houdini.
Arnold GPU for Houdini
What is Arnold Renderer?
Arnold, an advanced Monte Carlo ray tracing renderer, is built to tackle the most demanding scenarios, giving you the confidence to render with. Arnold has become the renderer of choice for artists at many of the world's top names in visual effects, thanks to an artist-friendly UI specifically designed to fit the way you operate in Houdini.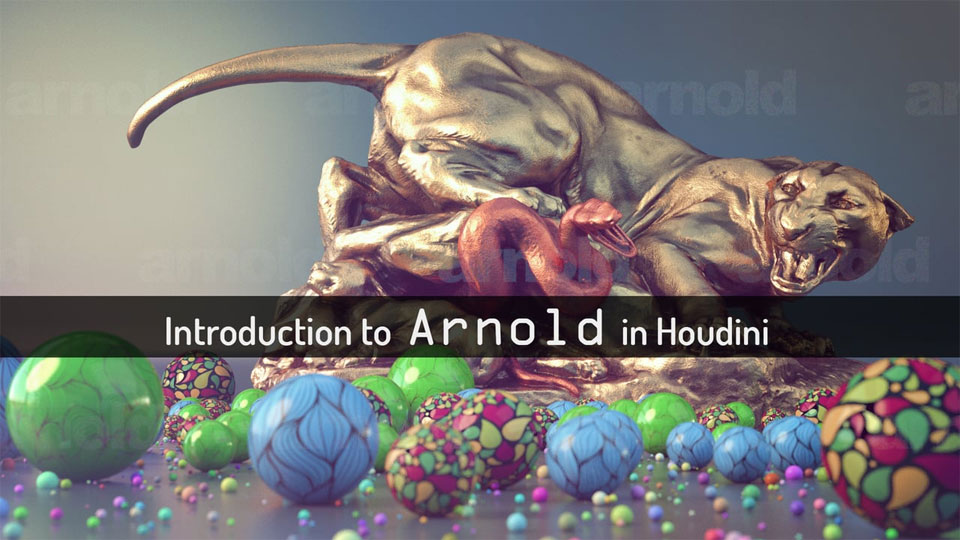 Image Source: sidefx.com
Why choose Arnold GPU for Houdini?
Arnold is rendering software with high performance. Arnold has the strength to handle any scene, no matter how heavy or detailed it is. It thrives on enormous datasets, allowing you to render without fear of a breakdown. 
It is smoothly integrated with Houdini through a plugin called HtoA. This Arnold plugin for Houdini has been designed specifically for the needs of Houdini artists. You will feel like HtoA is a native part of Houdini because this is what it was designed for. HtoA also supports all of the distinctive features on which you rely, including new Solaris support, allowing you to save time and work more efficiently.
Moreover, Arnold is flexible. You can pick and choose to use CPU or GPU rendering when needed. This is what you can do with Arnold – use the GPU renderer to iterate quickly on assets, then switch to CPU rendering when you need to scale up and render your bigger scenes.
On top of that, Arnold is built with extensive architecture. You benefit from the scalability of an open architecture, which allows you to easily integrate Arnold into your workflow and adjust to project demands. Make your own cameras, light filters, output drivers, and shaders, you name it.
Lastly, Arnold for Houdini is a production-ready rendering engine. The HtoA plugin extends Arnold's feature set by providing tools designed to allow you more control over lights, shaders, and other render effects, such as a shading network editor, custom AOVs, alembic procedurals, and high-quality volumetric rendering.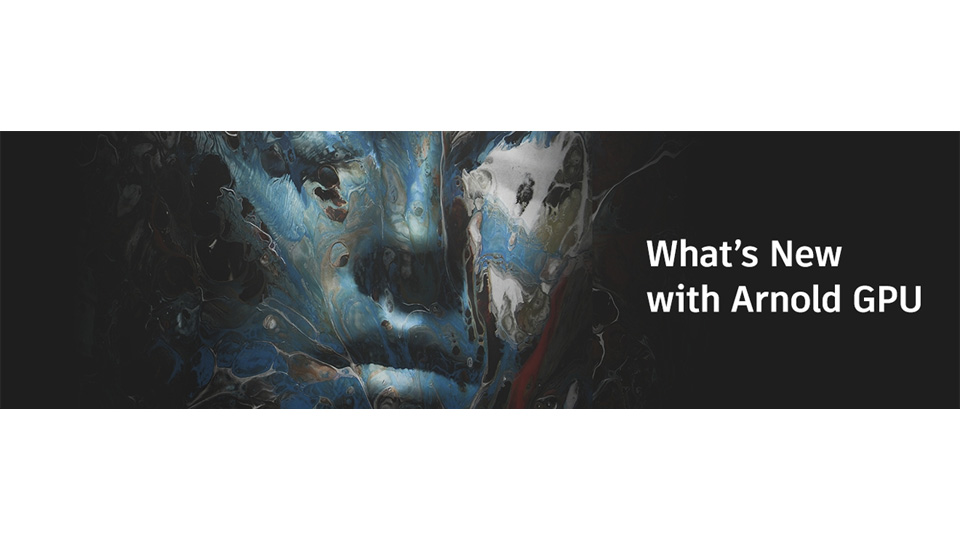 Image courtesy of Lee Griggs. Image Source: arnoldrenderer.com
Arnold GPU for Houdini System Requirements
First and foremost, Arnold GPU for Houdini requires a computer to function similarly to Arnold software in general. Please check the following information:
64-bit operating system
Windows 10 or later with the Visual Studio 2019 redistributable installed.

Glibc 2.17 and libstdc++ 4.8.5 (gcc 4.8.5) at least are required on Linux. (RHEL/CentOS 7)

and macOS 10.13 or later.
CPU
CPUs must support the SSE4.1 instruction set.

Arnold works natively on Apple M series CPUs such as the M1.
GPU
Arnold GPU rendering is only available for Windows and Linux. It works with NVIDIA GPUs from the Ada, Ampere, Turing, Volta, Pascal, and Maxwell architectures.
Optix denoiser requires an NVidia GPU with CUDA Compute Capability 5.0 or above.

Autodesk recommends installing Linux drivers version 525.89 or higher and Windows drivers version 528.49 or higher.
Furthermore, Arnold GPU can use many GPUs to improve performance. In addition, NVLink can be used to connect several GPUs of the same architecture to share memory (Autodesk also suggests enabling SLI on Windows).
Find a full list of GPUs supported by Arnold GPU here.
Best Arnold GPU Houdini render farm
Professional render farms are extremely useful when you have large projects or tight deadlines. In this article, Radarrender suggests some render farms that enable Arnold GPU for Houdini rendering.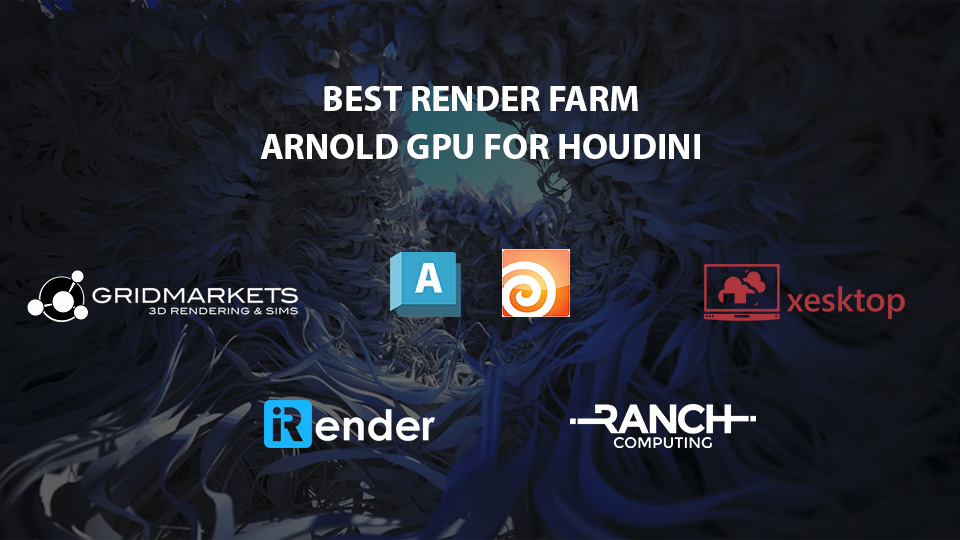 Gridmarkets
Gridmarkets is a cloud rendering service that offers powerful online rendering for animation, VFX, and molecular simulations. It supports a variety of Arnold and Houdini versions. For your Houdini Arnold GPU projects, you can use the following rendering solutions: OB220, OB330, OB660, OB1200, OB2400, or OB4800 machines.
iRender
iRender is a cloud rendering service that provides high-performance GPU rendering for your projects. It enables you to run your Houdini and Arnold GPU versions on their servers. You can use the following rendering solutions for your projects: RTX 4090 servers (1, 2, 4, 6 GPUs) and RTX 3090 servers (2, 4, 8 GPUs).
Ranch Computing
Ranch Computing is a company providing fast cloud rendering services for your 3D projects. It supports:
1) HtoA 6.1.2.1 for Houdini 18.0.
2) HtoA 6.1.3.2 for Houdini 18.5.
3) HtoA 6.1.1.1 for Houdini 19.0.
4) HtoA 6.1.3.2 for Houdini 19.5.
For your Houdini Arnold GPU projects, you can select from the following rendering priorities: Low (56 cards), 24-VRAM (80 cards, 24 VRAM), Medium (112 cards), and High (224 cards).
Xesktop
Xesktop is a company offering dedicated GPU servers in the cloud for GPU 3D rendering. You can install any version of Houdini and Arnold GPU you want. They have two rendering options for you: 1080Ti server (10 GPUs) and V100 server (8 GPUs).
Conclusion
In conclusion, Radarrender introduces why you should choose Arnold GPU for Houdini. We also suggest the four best Arnold GPU Houdini render farms for when you need them.