Octane for Houdini: Is it worth it?
Houdini is a robust 3D procedural software with two native renderers. Is it worth learning a third-party renderer such as Octane for Houdini? Explore with us.
SideFX Houdini
Houdini is an award-winning 3D software developed by SideFX company. It combines exceptional performance with remarkable ease of use to give all CG artists a powerful and approachable 3D animation experience. Houdini's procedural node-based approach enables you to produce more content more quickly, shortening timelines and enhancing versatility across all of your artistic projects.
Therefore, Houdini is widely used for creating feature films, commercials, and video games. Moreover, Houdini is perfect for modelers, lighters, character riggers, and animators as they use Houdini as a layout and lighting tool for visual effects.
Additionally, with Houdini, you can rely on many built-in and third-party rendering solutions. Mantra and Karma are two robust native render engines. It also provides integrated support for various third-party renderers such as RenderMan, Redshift, Octane, Arnold, V-Ray, etc.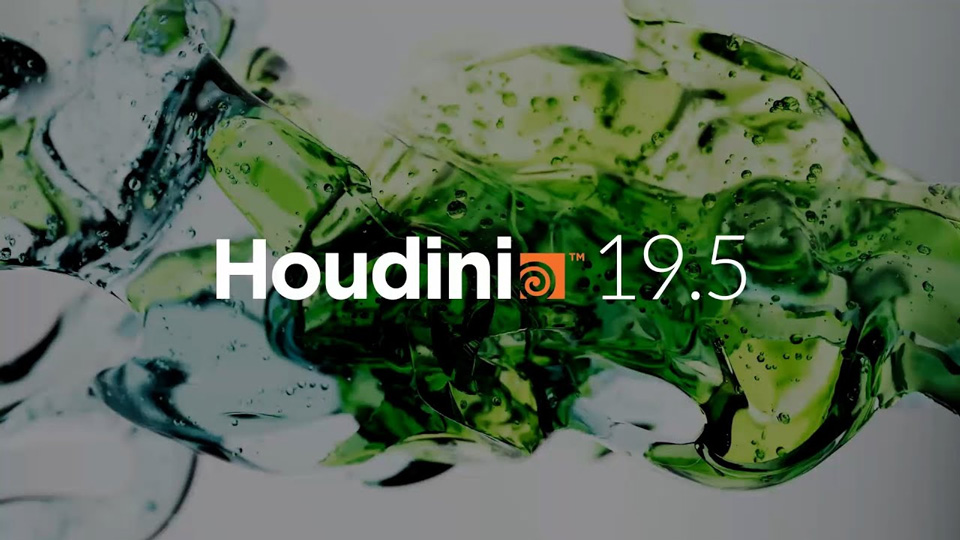 Houdini 19.5. Image Credit: SideFX
Otoy Octane
Octane by Otoy is the world's first GPU-accelerated render engine. It is also one of the fastest around, thanks to its unbiased nature. Furthermore, Octane is a physically correct renderer.
As a GPU render engine, Octane uses the graphics card on your computer to render photorealistic images super fast. Its parallel processing capabilities enable you to produce beautiful masterpieces in much less time. With Octane, you may produce the highest-quality images possible up to 50 times faster than with other CPU-based, unbiased renderers.
In addition, Octane is available as standalone software and as a rendering engine for a range of 3D software. Such as 3ds Max, Blender, Cinema 4D, Houdini, Maya, Modo, Nuke, Unreal, etc.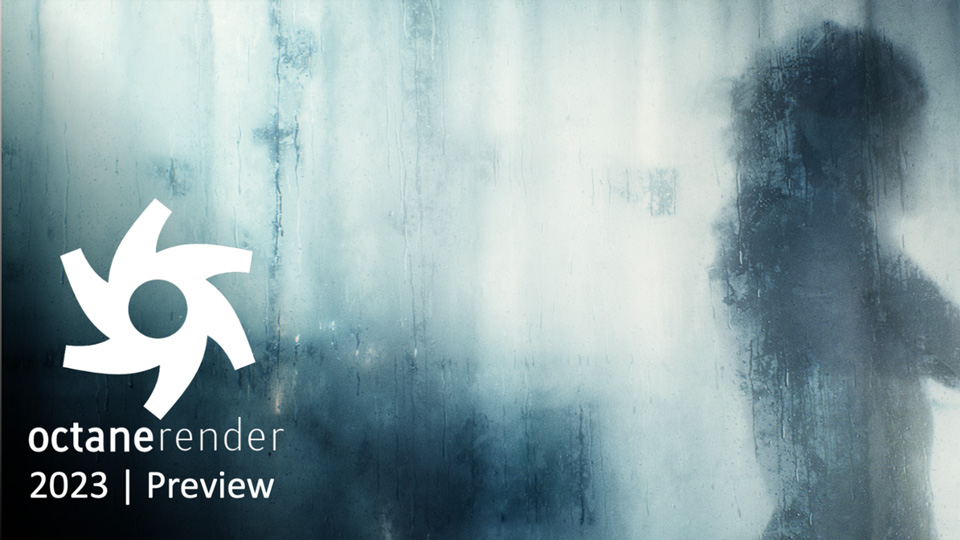 Octane 2023. Image Credit: Otoy
Octane for Houdini System Requirements
Operating System
Windows 64-bit

Linux gcc 4.8

macOS
Processor: It is not a must to have a fast multi-core CPU, but it does significantly improve scene-loading speeds. It is recommended to get at least an 8-core CPU to use Octane's out-of-core features.
RAM: A minimum of 8 GB RAM. 16 GB RAM or more is recommended.
Graphics card:
Octane needs an NVIDIA CUDA-enabled graphics card. It runs on Ada, Ampere, Kepler, Maxwell, Pascal, Titan, Volta, and Turing GPUs.

GeForce GPUs render more quickly and are clocked higher compared to the more expensive GPUs from Quadro and Tesla lines.

Octane scales well in a multiple GPU configuration.
See more: How To Install Octane Render For Houdini
Is Octane for Houdini worth it?
As Houdini comes with powerful built-in render engines, many CG artists may wonder if is it worth learning a third-party renderer such as Octane for Houdini.
It is true that Mantra and Karma are very powerful renderers, not mention to they are native in Houdini. However, they have their downside. Mantra is very slow in terms of rendering speed. Karma is faster, it offers Karma XPU to take advantage of GPU for rendering. But Karma XPU is still in the beta stage in the latest Houdini 19.5 release.
Meanwhile, other third-party render engines have their own strengths when you use them to render in Houdini. Octane, for example, is well known for its fast-lightning rendering speed. What you can expect in Octane for Houdini?
Speed
Octane can render final-quality images 10 to 50 times faster than CPU-based, unbiased rendering engines by utilizing the GPU's processing capability. No more "get up and wait" in your workflow, then. Moreover, Octane scales perfectly in a multiple GPU configuration. So you can just add more GPUs to your computer for faster rendering.
Interactivity
The final render appears in Octane's on-screen viewport. You can adjust any setting and see the outcomes right away because any changes to the scene are displayed on the screen promptly.
Quality
Octane is a correct, unbiased ray tracer. It does not sacrifice accuracy for speed or use biased methods to approximate results. There are no tricks. With Octane, you can render images in extreme resolutions and do not have to wait long.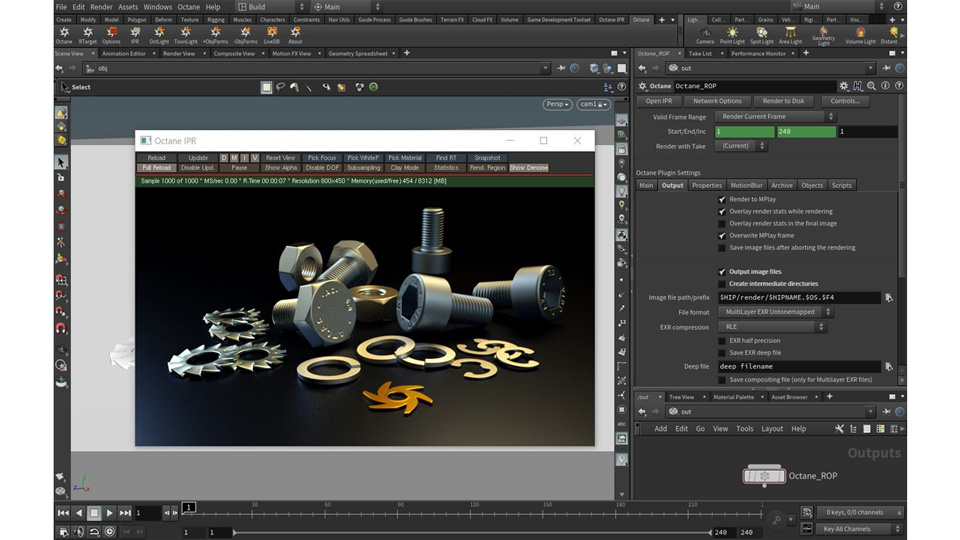 Octane for Houdini interface. Image Credit: Otoy
If you are new to Octane for Houdini, there are some nice tutorials by Rohan Dalvi on YouTube. Also, Entagma is a good learning source for multiple rendering options in Houdini.
All in all, if you are familiar with Octane or have been using it, it is fair to keep using Octane for Houdini. Since the renderer delivers a gorgeous overall look, especially, is fast as hell. On the other hand, if you are new to both Octane and Houdini, we recommend getting used to Houdini native renderers first, and going further with Octane, Redshift, or other render engines. You will learn faster that way.
Render farms supporting Octane for Houdini
As always, Radarrender recommends some best online render farms for CG artists when you guys need it. In this article, let's see which render farm support Octane for Houdini rendering.
See more: Best Houdini Redshift Render Farm