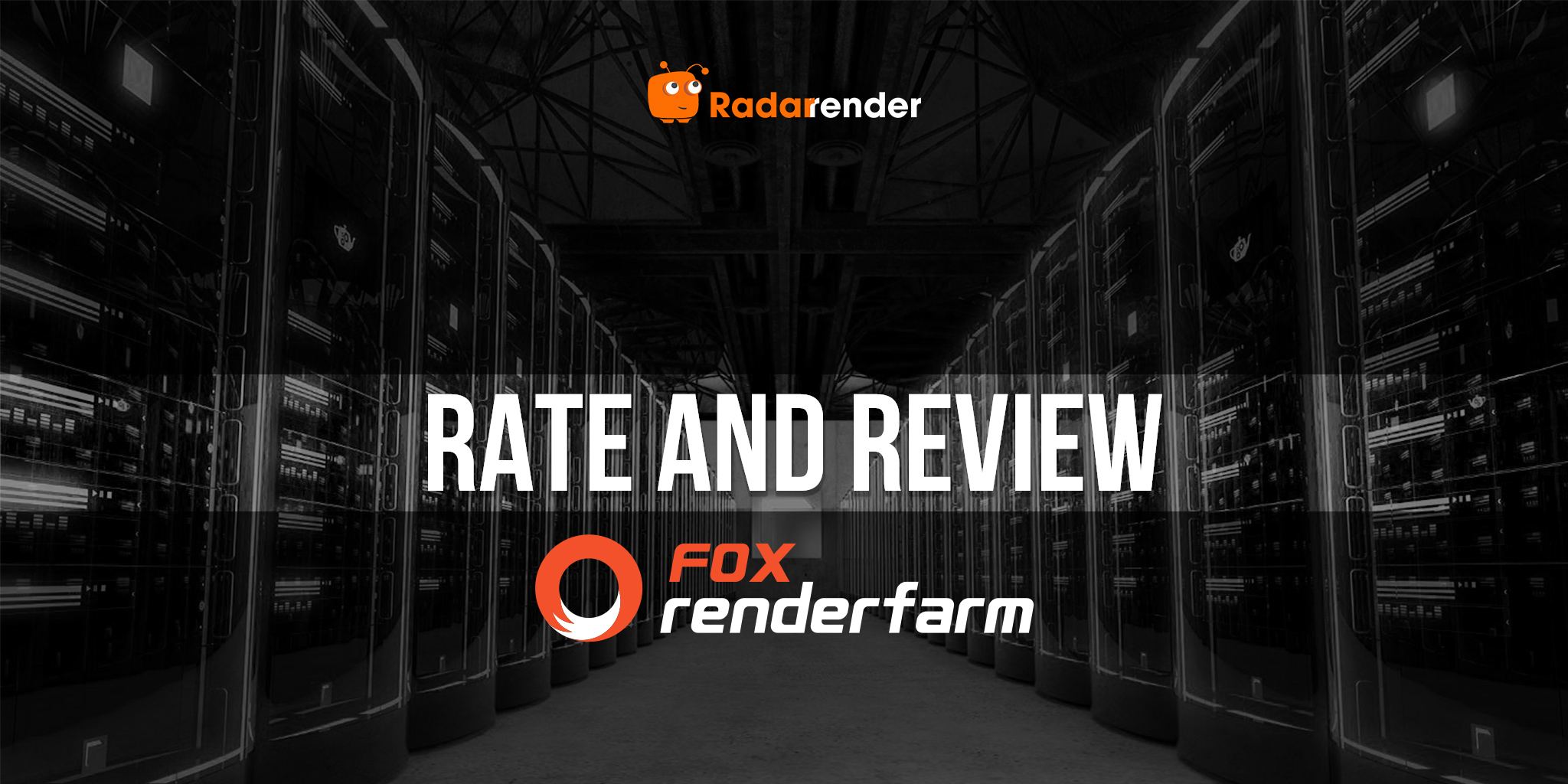 Rate and Review Fox Renderfarm 2022
Founded in 2011, Fox Renderfarm has a team of experienced staff in the field of computer graphics. With professional services and industry-leading innovation, they provide cloud rendering services to a wide range of entertainment studios and animation studios from more than 50 countries and regions. Fox Renderfarm is currently one of the fastest-growing companies in the global market, especially in Asia and North America.
Fox Renderfarm provides Cloud Rendering services – SaaS (Software as a Service) – that allows customers to use their applications to render their projects. Fox Renderfarm established a global strategic business partnership with Alibaba Group(NYSE: BABA) in 2015, and Legend Capital in 2018 respectively to provide global visual cloud computing services. Therefore, users can be somewhat assured that they will be actively supported if they have any difficulty in rendering. Fox Renderfarm has also successfully completed the MPA's Content Security Best Practices and is officially a trusted partner of TPN, so it is highly credible in terms of security.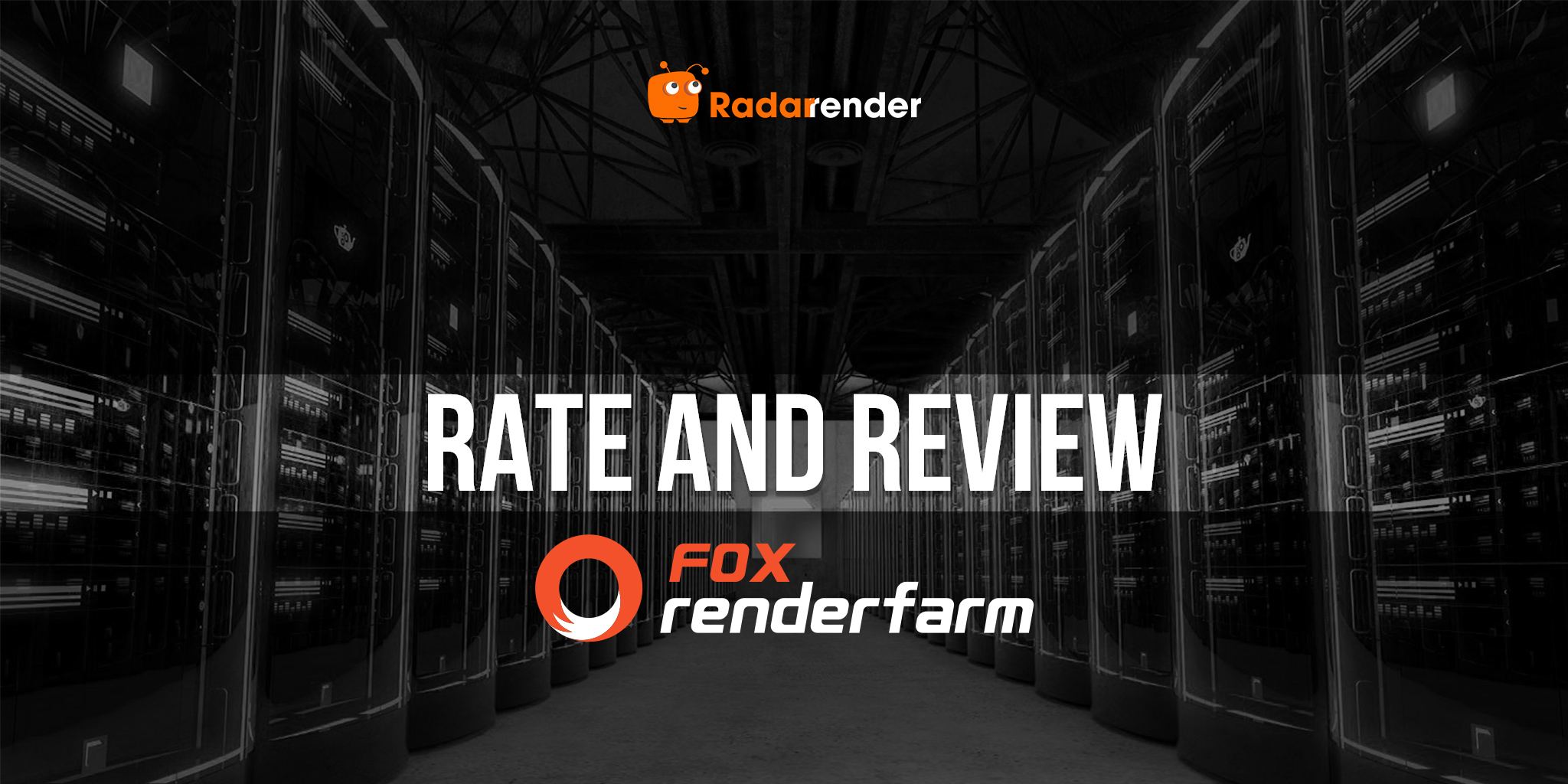 To commence, we look at the Fox website and can evaluate that this is one of the most friendly and simplest render farms when you have easy access to their system and find it easy to start with this website. UI/UX is a plus point of Fox Renderfarm from creating an account to uploading your files and submitting them to render. Rebus Farm whose business model is also SaaS but much more difficult to use because you need to download the Rebus application and integrate it into your own software. By contrast, Fox Renderfarm gives users clear two ways to submit their job to its farm through either the Web or the Desktop Client application. The former is relatively easy to use when after creating an account, users need to follow only 4 steps which include uploading assets, submitting a job, analyzing scenes, and finally rendering. The latter is the use of the Desktop Client app for two operating systems: Windows and Linux and it allows you to submit your render job directly from your 3D application (Maya and 3ds Max). 
The second advantage that we need to mention is that Fox Renderfarm made us so impressed by their transfer file application. It is called Raysycn which is a free app developed by Fox and can be considered a high-speed transmission solution. Users can upload any type of file format through Raysync at any size. You need to select using CPU or GPU for your rendering process, then you upload files to one of two types of rendering platform. The different platforms between CPU or GPU will not share the assets and job data. After uploading, you can check the transmission speed specifically on the Raysync Client and see the total transmission time, average speed, latency, and rate of packet loss. We tested uploading a file with 10.2GB to the Raysync app and it took us approximately 15 minutes to complete. This speed made us satisfied and rated Fox 3 stars in terms of the transmission tool. 
However, when using Fox render farm service, you may have issues with missing assets. Actually, no one understands the product better than the people who designed it. Therefore, when using Fox's SaaS service, Fox may not understand the file settings that the artists made during their design process. Sometimes, in the case there is a missing asset file, Fox only warns you about it, you will have to retrace the file, re-upload it, and then render which takes you hours to learn the operation. Occasionally, you will see your job failed, and you give up. To avoid this situation, please keep in mind the file path that you would like to upload to Fox renderfarm, you should follow exactly what they guide you, it's quite cumbersome but it is still helpful. One more thing, for users who have not logged in for the recent 20 days, all assets will be cleared after 20 days. Users need to pay attention to download the output image in time because their files will be automatically cleared after 20 days since the job ends.
When it comes to supported software, Fox Renderfarm, roughly speaking, offers does a great job at supporting a wide range of software and renderers. They support many software, renderers, and plug-ins: Houdini, 3ds Max, Maya, Cinema 4D, Blender, Unreal Engine. Apart from the 6 common software above, Fox gives users solutions for post-production when offering anima®, Katana and Nuke software. Besides, some render engines are also supported on the Fox Renderfarm system namely Arnold, Vray, Redshift for GPU-based rendering, and Corona, Renderman, or Clarisse for CPU-based rendering. Fox also offers a variety of plugins that are compatible with each software and render engine, but if you use special renderers or plugins, we are not sure Fox has or not. For instance, if you use Animation Nodes for Blender, there is no option for you to select in the plugin part. 
Regarding the hardware of Fox, there are both substantial benefits and obvious drawbacks. The machine specification for the CPU is Intel Xeon E5-2660, Intel Xeon E5-2678 V3, Intel Xeon 8179M, 2.20 GHz, 8 cores, 64GB. Whereas GPU types are GTX1080Ti, RTX2080Ti, RTX3090 which are outdated and gradually become unsuitable for 3D rendering. It seems that Fox does not upgrade their system with cutting edge CPU and state-of-the-art GPU in the market.
In addition, users are normally not able to select the number of nodes they will use to render on Fox renderfarm, the system automatically sets only 1 node for each user. In fact, the number of graphics cards in one node of Fox Renderfarm is only 2, compared to 6 of iRender farm. As a result, users find it hard to utilize the rugged power of a single machine to render, especially multi GPU rendering and the SaaS-based business models like Fox Renderfarm is not suitable for GPU-based rendering. However, if you are urgent and need to meet a tight deadline, you should ask Fox to plus priority at a higher cost, but render with many nodes (can be up to a thousand render nodes).
The next criterion we would like to mention is the pricing. Fox Renderfarm offers rendering costs based on the pay-as-you-go method. As an ordinary customer, the cost for CPU is 0.06$/core/hour which is equivalent to 0.96$/node/hour while that of GPU is 2$/node/hour. In case users upgrade their membership from Silver to Diamond, the cost will be reduced significantly. As our evaluation, the Fox Render Farm cost for CPU is quite reasonable and affordable for users, but the cost for GPU is a little pricey.
Another factor that has a substantial impact on our evaluation process is Services and Support. We're satisfied with their staff when they immediately answered my questions and issues via live chat. But if your problems are about the technical part, it takes the Fox team to check and answer you later. Fox render farm supports customers 24/7 through live chat on their website or skype. Therefore, we rated Fox as an excellent render farm in terms of supporting customers.