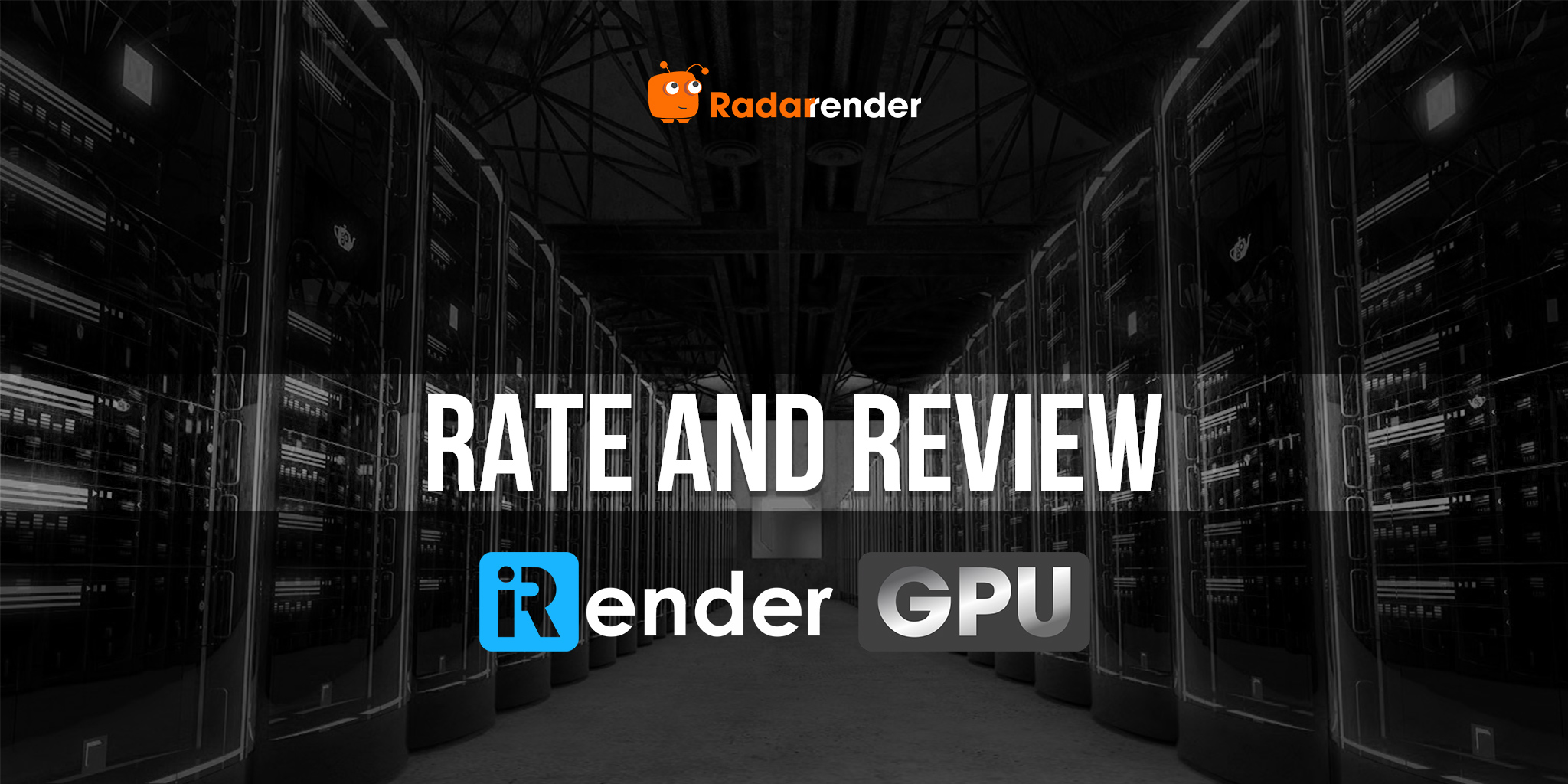 Rate and Review iRender farm 2022 – Radarrender
Rate and Review iRender Farm
iRender Farm is a Vietnamese- based cloud render farm established in 2019. Although iRender is a new name in the global market, with the new and breakthrough steps, iRender can fairly and quickly compete with other famous Render Farms worldwide and be one of the best render farms. iRender provides an IaaS (Infrastructure-as-a-Service) model that allows users to have full control over their computer and set up a similar working environment with the customer's personal computer on the remote server to work and render. iRender helps to bring 3D artists, VFX, filmmakers, animation studios, etc. an efficient rendering method with the high computing GPU and CPU (Dual Xeon & Intel Xeon) infrastructure that can handle all the heavy-duty tasks like a breeze.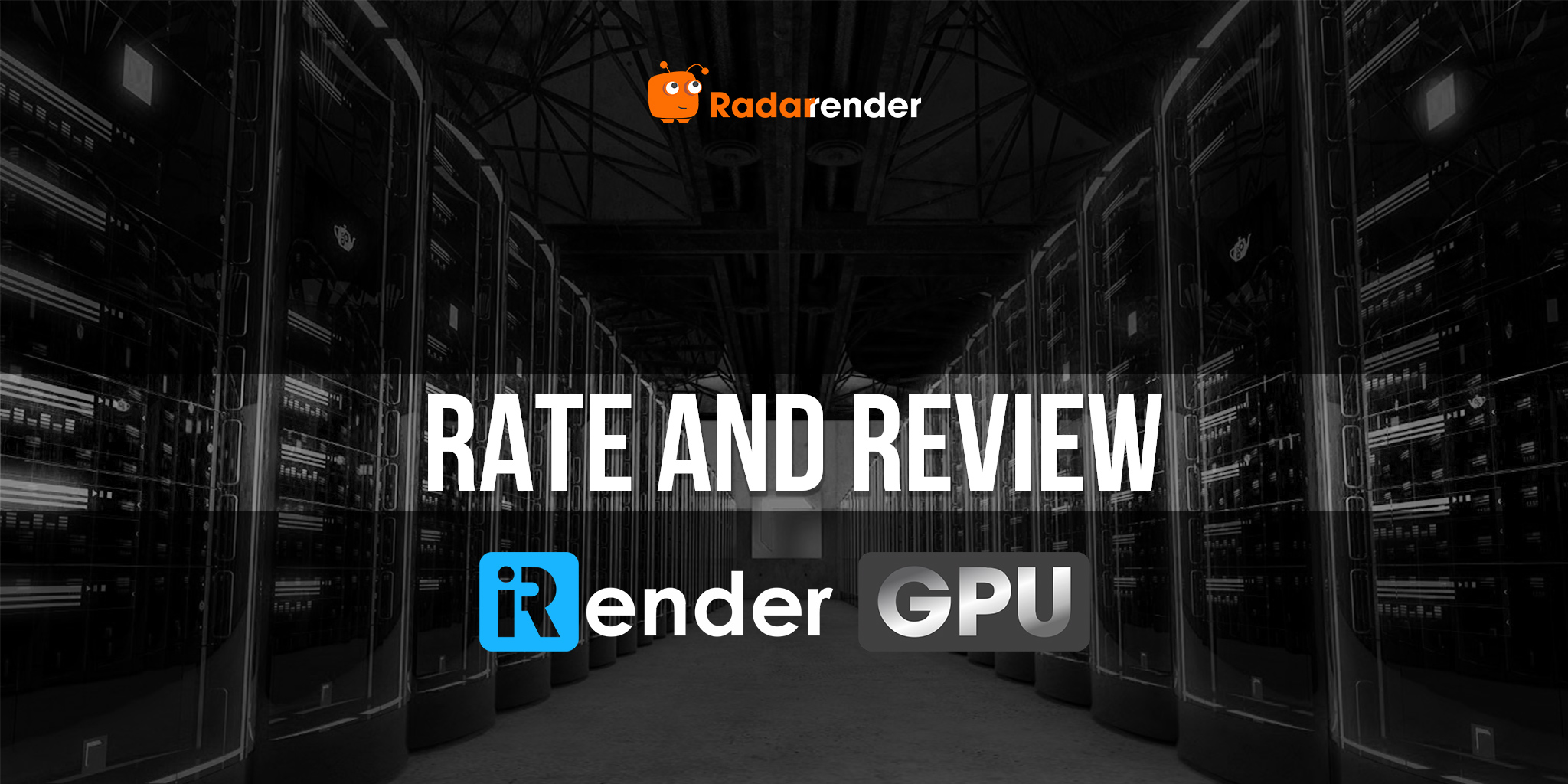 | | |
| --- | --- |
| Company Name | iRender Farm |
| Website | https://irendering.net/ |
| Country | Vietnam |
| Type of render farm | CPU and GPU |
| Free Trial | 5$- 50$ |
The first and foremost impressive thing I have to say that their UI/UX is so friendly and easy-to-use. In the past, I used to experience AWS EC2 service whose business model is the same as iRender farm, but I found it really difficult to use AWS service and had to learn a lot to get used to it. At first, I thought the IaaS-based render farm was also hard to use, but I was wrong. In contrast, I have had a great experience while using the iRender farm service due to their good UI/UX. They gave me detailed instructions which helped me have easy access to the remote server. By creating an image and booting it, users are able to connect to a robust server and use it familiarly as their personal computer.
The next enormous advantage of iRender Farm rendering service is that iRender provides a free tool called Gpu_Hub sync to help users transfer their files from their local computer to the remote server. This Gpu_Hub sync app makes me impressed by iRender because there are few IaaS-based render farms supporting transferring files for free as well as easily expanding the amount of storage. You can upload your files under any format first via the Gpu_Hub sync app, then connect to the server, which saves you time and money. On top of that, they support transferring a large amount of storage that can be 100GB, 1TB of data, or even more which makes big demanding studios satisfy. 
Nevertheless, iRender needs more steps in the rendering process for the first time. After connecting to the remote server, users need to manually install the software they want on a new machine, fortunately, one time only. All installed data and software are automatically stored as an image and saved for later usage. That makes iRender farm unique among well-known render farms. In addition to the available image with installed software for the next time, iRender also launched a useful function called CLONING that allows users to clone an original image to other images with the same data. By doing this way, first, you will have a back-up image and second, you are able to use many servers simultaneously to speed up your rendering time without setting up everything from scratch.
Regarding types of software, iRender shows that they support all major software such as 3Ds Max, Maya, Cinema 4D, Houdini, Blender, Keyshot, Lumion, Enscape, Unreal Engine, Daz, and so on. Yes, you can install and use any kind of software, renderer, or plugin on iRender servers, however, you need to add your license key(s) to their farm. iRender just gives you a high-performance machine, what you do on it is up to you and they don't have the right to get access to your remote server. However, if you're their prime customer, you are able to use iRender's licenses for Redshift, Octane, or Fstorm which are common GPU-based render engines in the market. From my point of view, if you are using special plugins or software that famous SaaS-based render farms do not support, you can take iRender farm into account and use this service to speed up your rendering time due to their machine specs. Why? 
The hardware or machine specs of iRender farm is one of the decisive benefits that have a great effect on users' behavior. While users may be confused and do not know exactly what SaaS-based render farms offer in terms of hardware (both CPU and GPU). Things changed when it comes to IaaS-based render farms, users precisely know what type of CPU and GPU are contained in the remote server? Is it legal licensing or not?. Regarding iRender farm which is based on the IaaS model, you can simply check CPU&GPU type, as well as the license keys they support, are legal or illegal on the remote server. iRender also can be considered as a leading render farm that constantly improves their service as well as upgrades the newest graphics cards in the world. You can select the cutting edge graphics cards as well as the flagship products from Nvidia right on the iRender farm system. It means that there are a wide variety of state-of-the-art GPUs namely RTX 4090, RTX 3090 on iRender farm and you are likely to build a remote server with a single or multiple graphics cards depending on your software and your needs. For instance, if your software is Lumion, Enscape, Unreal Editor that need rendering on a single powerful GPU, a rental package with 1x RTX 3090 is an optimal option. Whereas, the rental package with 2/4/6/8x RTX 4090/3090 on each server is definitely an ideal and wise choice when your software goes with multi-GPU-based renderers namely Redshift, Octane, Vray Next, etc.
There is no doubt that iRender ranks first in the top render farms 2022 list, followed by Rebus Farm, Fox Render Farm or Garage Farm. The reason is that iRender not only offers all software that other render farms support (such as 3Ds Max, Maya, Cinema4D, Houdini), but they also offer other software that other render farms cannot support (such as Unreal Engine, Lumion, Enscape, Daz Studio).
One more thing that IaaS models are preferred to use than SaaS models is customization. If your project is straightforward and has a simple pipeline, I certainly suggest you should use a SaaS render farm. However, there are increasing demands of IaaS render farms because users need to take full control of the server and customize their job with large projects and complex pipelines. For example, thanks to IaaS render farms like iRender, you are able to execute your rendering tasks simultaneously with several software such as Cinema4D, Houdini or After Effects on only one server (image). While you need to work separately on each software and sequentially on a SaaS render farm to get the final result, which takes a long time and wastes more money, therefore, SaaS model is not suitable for a 3D team. 
When it comes to pricing, iRender offers a wide range of rental packages at various costs. They divide their rendering service into 2 types: CPU-based rendering and GPU-based rendering. First, the CPU rental package costs 1$/node/hour containing: 
CPU Node: A

MD Ryzen Threadripper Pro 3955WX @ 3.90GHz

RAM: 128 GB

Storage: 256GB

Weekly plan (save 50%): 84$/week

Monthly plan (save 60%): 288$/month
Secondly, there are 2 kinds of GPU rental packages of iRender farm including single GPU rental packages and multiple GPU rental packages. The prices and machine specs are shown in the following photos. iRender only charges the usage time, without any hidden costs. Apart from the pay-as-you-go payment method, you can easily select to rent iRender services on a daily/weekly/monthly basis to save your amount of money up to 60%. The prices of iRender farm can be considered as "reasonable" when comparing with other farms. 
The last thing we need to mention is their elite support. iRender farm possesses enthusiastic staff and experienced experts who support us directly and immediately whenever we need help with a diversity of communication methods: 24/7 live chat, skype, WhatsApp, and more. iRender staffs make us more satisfied with this cloud rendering service.