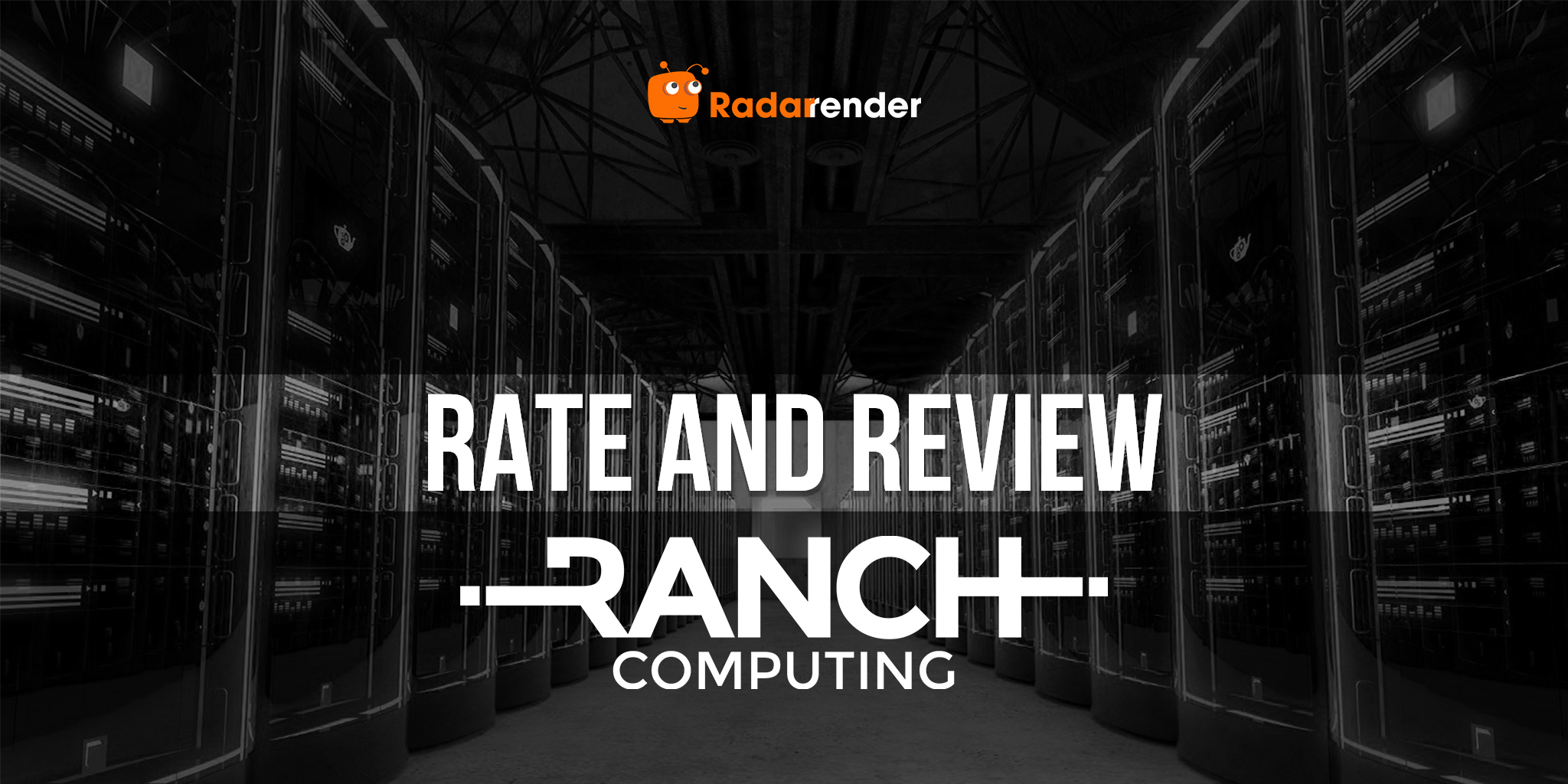 Rate and Review render farm RANCH Computing
RANCH Computing is a high-performance rendering service for CPU and GPU projects and also a provider of hardware solutions dedicated to 3D rendering. RANCH Computing began its activity in March 2007 and is based in Paris, France Since then, Ranch Computing's aim is to allow any graphic designers, whatever line of business they are in (animation, VFX, architecture, design, video games…), to tackle the rendering process serenely in order to meet their deadlines and their budgets. The business model that RANCH Computing is following is based on SaaS (Software-as-a-Service). This allows customers to have easy access to the RANCH Computing farm and utilize the power of render nodes to speed up the rendering process.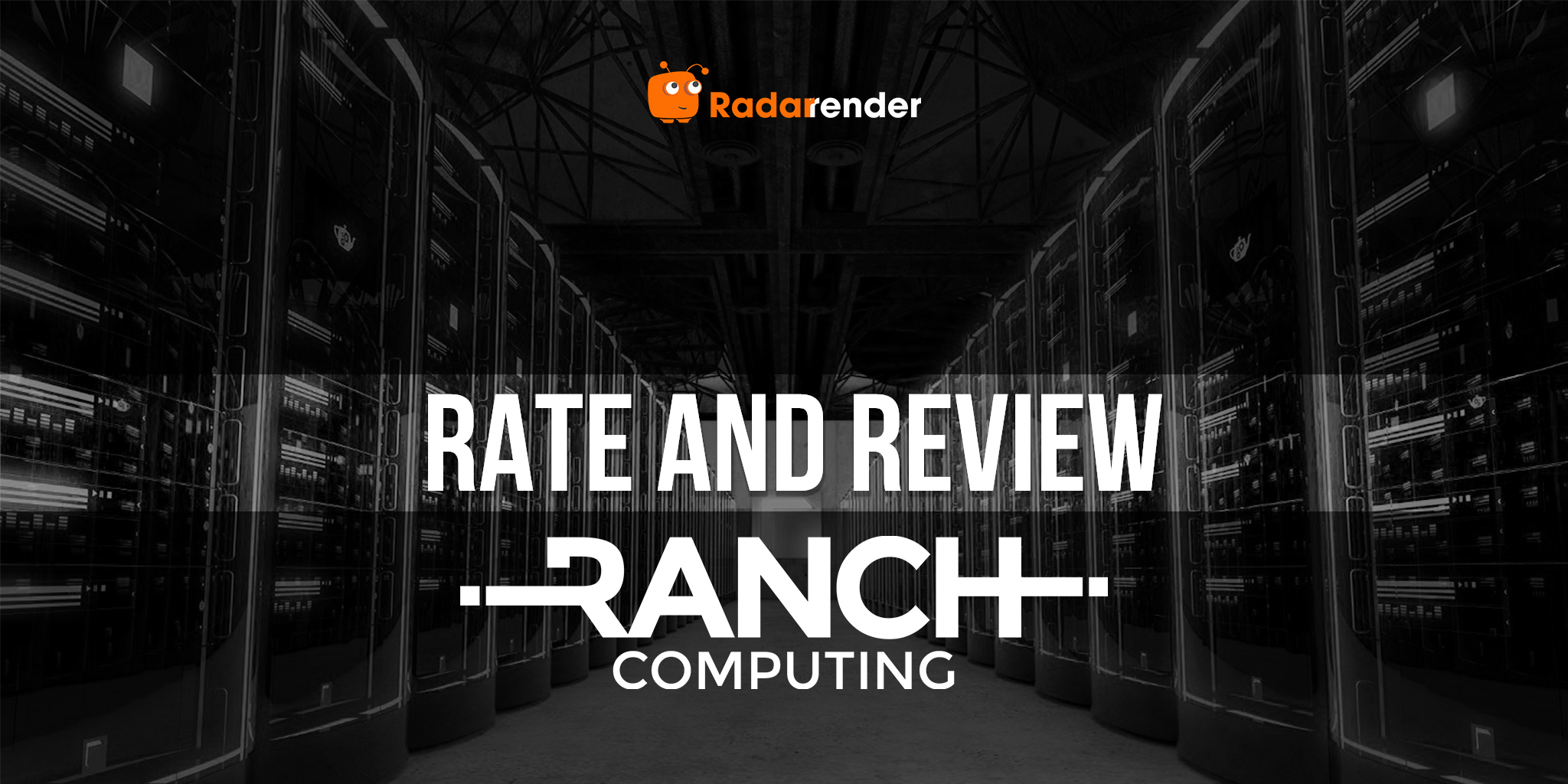 | | |
| --- | --- |
| Company Name | RANCH Computing |
| Website | |
| Country | France |
| Type of render farm | CPU and GPU |
| Free Trial | 30 € free trial for new users |
Firstly, we take a look at the RANCH Computing website and dashboard that they offer their customers. It is evident that their UI/UX is quite clear and friendly for users to start using RANCH Computing services. They make clear each category in the dashboard for each step. To illustrate, in the queue part, users will know how many jobs are being queued, or how many jobs are currently being rendered at a specific percentage of the rendering process. Besides, users also know these jobs are being rendered on CPU farm or GPU farm, as well as the type of software used. The serious drawback in RANCH Computing is that users have to queue before being served on the RANCH farm, you may be vague when waiting for your turn and do not know how long it will take. Regarding your job, to ensure that your project will be rendered as you expect on the RANCH, it needs to be well prepared on your computer. This is the goal of the RANCHecker, a free and simple tool. This plugin will gather all assets used by your scene, verify the rendering parameters, change file paths if necessary, and warns you in case of possible issues (incompatible plugin for instance). Now RANCHecker is currently available for the following software: 3Ds Max, Cinema4D, Maya, and Blender. The rest of the workflow on RANCH Computing is Uploading your files, Waiting for the queue list, Rendering and Downloading your results. 
However, you are currently able to send a job with under 50GB of data. Rendering very heavy projects put a lot of strain on the RANCH systems, it is therefore mandatory to contact RANCH before submitting any project bigger than 50 GB (uncompressed size of archive generated by the RANCHecker) to check whether RANCH is possible to render your project or not. In addition to the limited storage, The Ranch does currently not support frame numbers greater than 9999.
In terms of supported software, RANCH Computing gives the list of major software namely 3Ds Max, Cinema4D, Maya, Blender, and Houdini. Moreover, RANCH is highly recommended for Lightwave, Maxwell, VUE, and Indigo software which is randomly offered by well-known render farms. One of the greatest advantages of RANCH is they support a wide range of software versions, renderers, and plugins for users that allow them to have many options to select. Both CPU vs GPU rendering, RANCH gives us to select the latest versions of render engines for the aforementioned software. When it comes to 3Ds Max renderers, there are Arnold, Corona, Vray, Scanline for CPU-based rendering while Vray, Redshift, and FStorm for GPU-based rendering. With Cinema4D, you can use Vray, Corona, Arnold for CPU jobs, and Redshift, Octane, Arnold for GPU jobs. Maya is supported with fewer options when Vray, Arnold, and Maxwell are used for CPU-based rendering, while the only Redshift, Vray is used for that of GPU. 
Hardware is the decisive factor for each render farm to speed up the rendering process. Regarding RANCH Computing, they provide both CPU and GPU-based rendering. First, we would like to mention the type of CPU on the RANCH Computing farm. They offer CPU Dual Xeon E5-2697A v4, 2.60GHz, and 16 cores. You are able to select the priority level including CPU-Low, CPU-Low 256 (256GB RAM), CPU-Medium, CPU-High, and Elite which the number of render nodes ranges from 32 to 192. Whereas, GPU type that RANCH supports including mainly RTX 2080 Ti and some RTX 3090 as well.  GPU 2080 Ti is considered stable enough to render projects on most of design software currently, and RTX 3090 is one of the most powerful GPUs for rendering in 2021.  Moreover, you can leverage the number of render nodes that RANCH offers you to speed up your render time. It is because you are likely to select a maximum of 14 nodes for GPU-Low,  28 nodes for GPU-Medium, and 56 nodes for GPU-High. 
There is no doubt that pricing has an important impact on the ranking render farm list. With RANCH Computing, they offer us a wide variety of price plans depending on the priority level we choose. To commence, the CPU prices are based on the commonly accepted 'Gigahertz-Hour' (GHz.h) unit which means the cost of a project is based on how many GHz.h are used to render it. For instance, 
A 12-core Dual Xeon E5645 server has 24 rendering threads and a clock frequency of 2.40 GHz. 

If such a server renders for a half-hour, the number of GHz.h charged will be 24 threads x 2.40 GHz x 0.5 hour = 28.8 GHz.h. 

If a 150-frame project uses 150 of these nodes for a half-hour it will then use 150 x 28.8 = 4320 GHz.h.
In contrast, the GPU prices are based on the commonly accepted "OctaneBench-hour" unit which means the cost of a project is based on how many OB.h are used to render it. For example, 
A GPU with 4 NVIDIA GeForce GTX 1080 Ti cards has an OctaneBench score of 860 (score OB4).

If such a server renders for a half-hour, the number of OB.h charged will be 860 x 0.5 h = 380 OB.h.

A project using 16 nodes during a half-hour will then use 16 x 860 x 0.5 = 6,880 OB.h.

The cost of a project is equal to its number of OB.h multiplied by the price per OB.h which depends on the priority you choose. In our example above, this half-hour render with the GPU-Low priority (0.011 € per OB.h) will cost 6,880 OB.h x 0.011 € / OB.h = 75.68 €.
General speaking, the price list that RANCH offers can be considered "reasonable" when compared to that of other render farms. To understand more the RANCH price plans, please take a look at the following photo: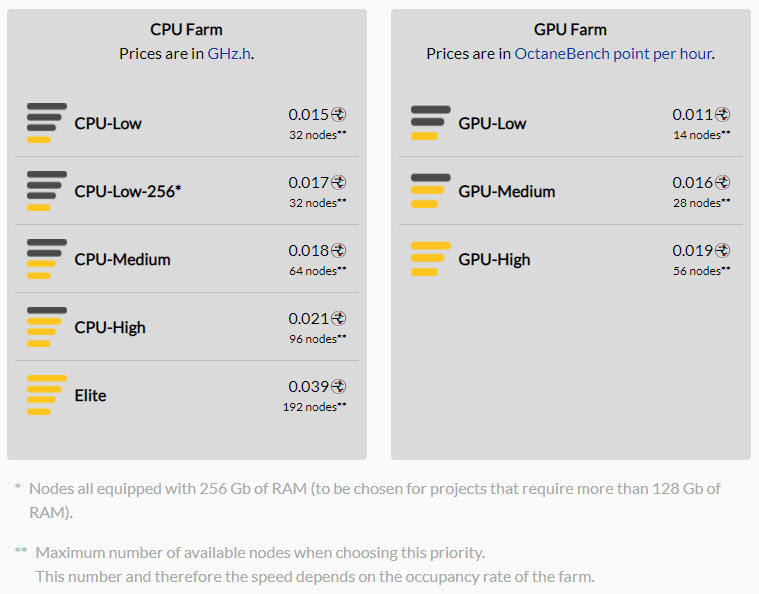 Support, which plays a crucial role in any render farm service, is not appreciated at RANCH Computing. Ranch offers 2 types of support channel including Email and Skype chat, which is fewer and have no instant support channel compared to other render farms. For example, iRender, Garage farm, Fox renderfarm, or Rebusfarm all have live-chat on their website to support their customers 24/7 even on weekends or holidays.
Moreover, RANCH team is not ready to support you 24 hours per day. According to the information available on this render farm website, Ranch will support during office hours from Monday to Friday from 9 a.m. to 7 p.m. (GMT + 1 / Paris, France) via email or phone. During the weekend, they can help on Skype or by email in case of emergency. And when we contact them for help in their working time, sometimes they respond in a few minutes, but sometimes it takes them hours, especially Skype chat would take longer time to respond. So we advise if there's any trouble, email Ranch is the fastest way to get served.
To conclude, their response time to customer requests is relatively longer than other top render farms. For example, iRender, Garagefarm, or Fox renderfarm all have an average response time of less than 15 minutes. As a result, we rated one star for RANCH when it comes to their customer service.