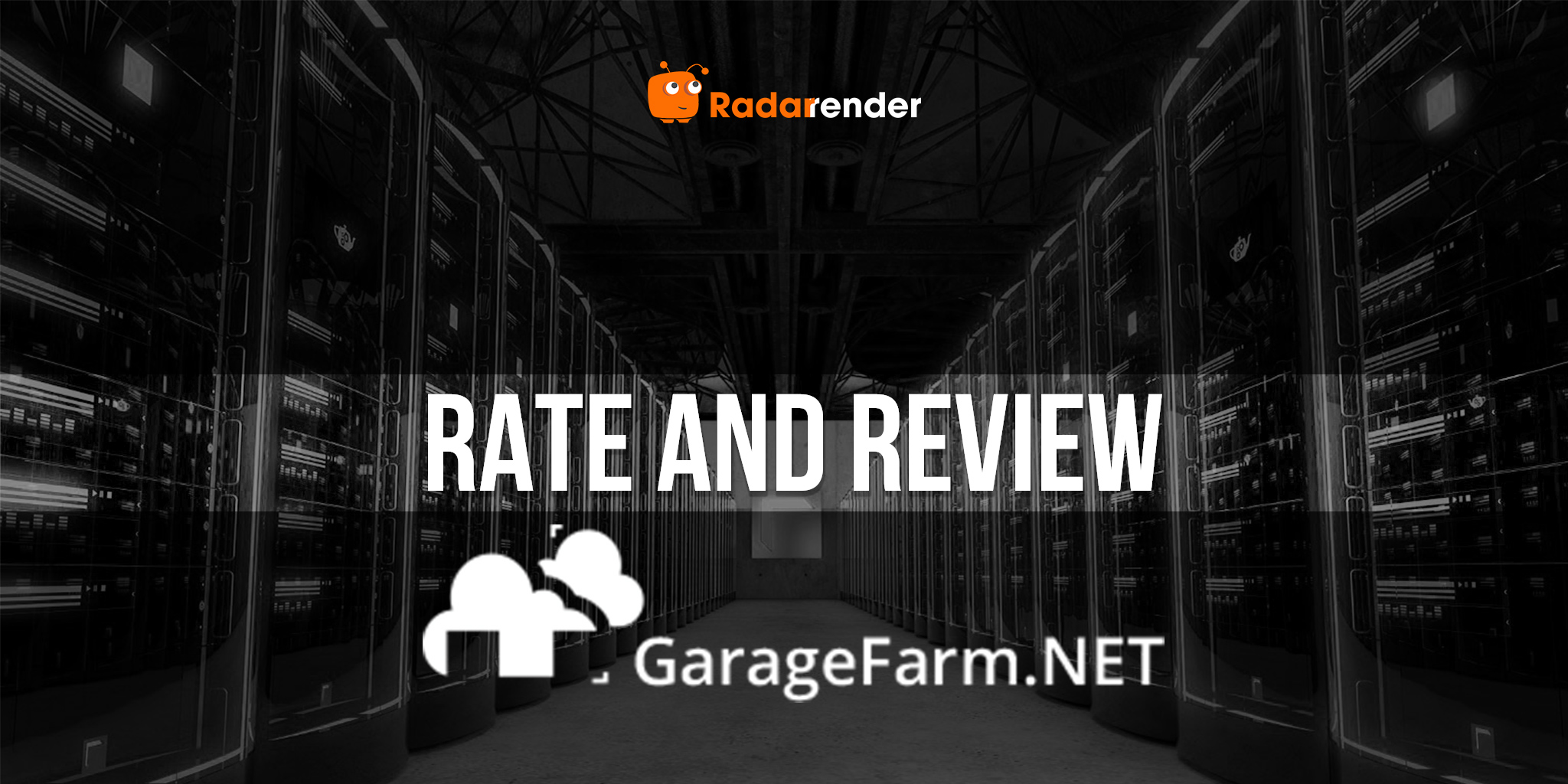 Rate and Review Garage Farm 2022 – Radarrender
Garage farm was established in 2010 with a team of two, Tomek and Minhee. They are a UK-based business that provides cloud rendering services. There are 2 brand names from Garage including Garage and Xesktop. In terms of supporting software, you should look at Garage Farm which is a SaaS (Software-as-a-Service) model. This cloud render farm will connect with your 3D software and execute the process of rendering after you send your project from the interface of your application.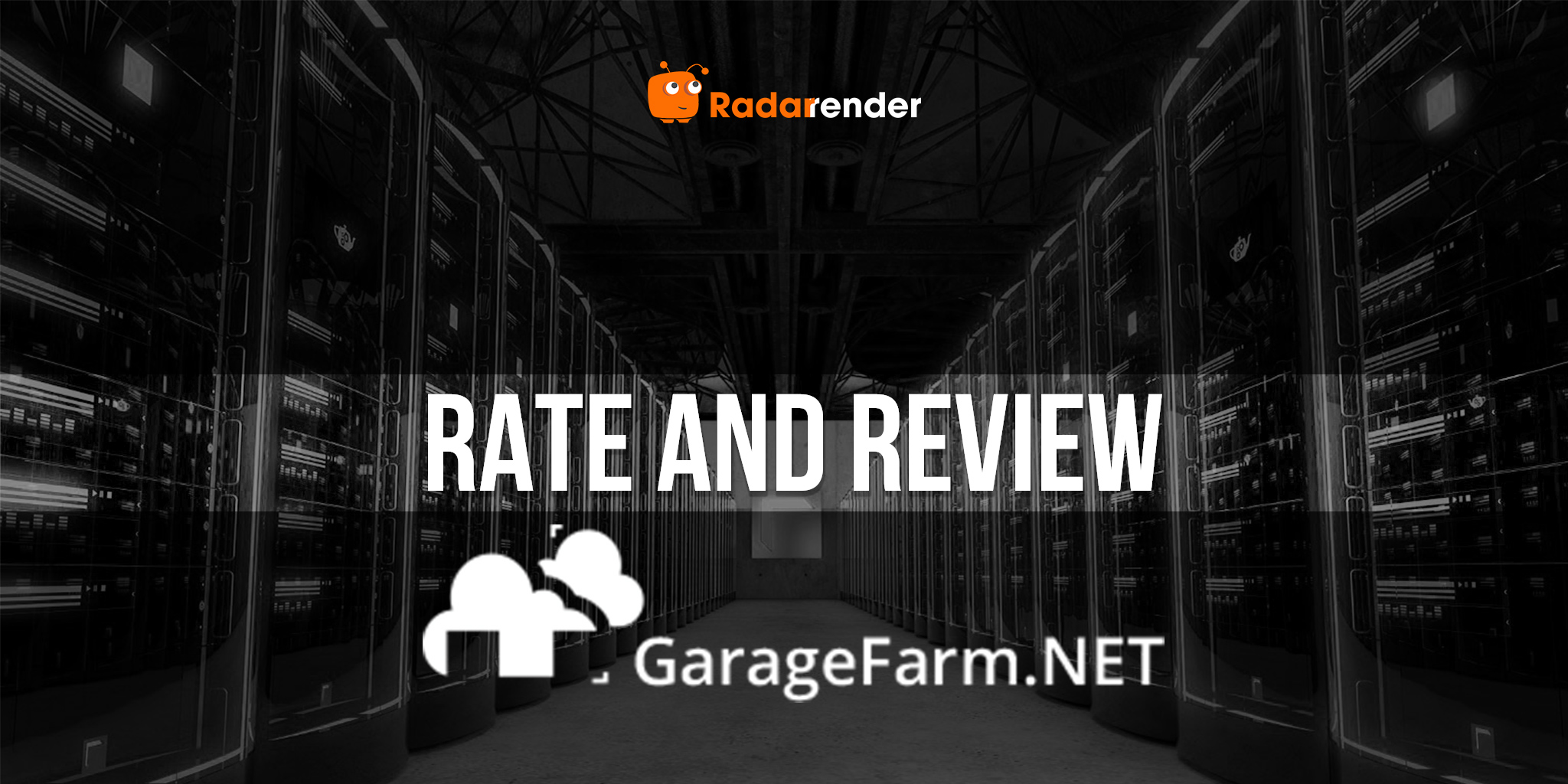 UI/UX is the first criterion when we look at a render farm. After experiencing, we have to admit that this user interface is quite difficult to use and it is not as friendly as that of Fox Render Farm or Rebus Farm which are also based on the SaaS business model. It takes you hours to figure out how to use the service ranging from installing their app called the renderBeamer app and then learn how to prepare your job on the interface of the software and integrate the Garage Farm app to your software so that you can use the plugin for setting the mode, camera settings and render settings. Next, you upload the job (it takes more time) and then submit the job & monitor the render progress. There are too many steps to prepare for the job and get the final results which make users discourage. 
One of the significant criteria that rates a render farm as an excellent one is types of supported software. Regarding Garage Farm, they offer customers common CPU-based software such as 3Ds Max, Maya, Cinema4D, and Blender. However, Houdini, which is one of the most popular software, is not supported by  Farm. In addition to the aforementioned types of software, Garage Farm earns extra points thanks to supporting Lightwave 3D, the Foundry Modo, Sketchup, After Effects, or VUE. Garage Farm also provides some render engines that are compatible with each software. In detail, Corona and Vray are used for 3Ds Max, Redshift and Vray are for Cinema4D while Mental Ray and Vray are used for Maya. Unfortunately, the most well-known renderer called Arnold is not offered on the Garage Farm system. If you would like to use Arnold renderer on Garage Farm, you need to purchase the license for each render node which needs to allocate a large amount of money. 
When it comes to hardware, it can be called the outstanding advantage of Garage Farm. Generally speaking, Garage Farm is the best for CPU-based rendering when all software they supported is rendered via CPU and they take advantage of the number of CPU nodes to speed up the rendering process for customers. First, please take a look at the CPU specs they offer customers: Intel E5-2699V4, 2.20 GHz, 22 cores, available in 1x CPU, 2x CPU, 4x CPU configuration, 60-240GB RAM. The number of cores has a remarkable impact on CPU rendering, the more, the better. Therefore, Garage Farm has a big difference from other SaaS-based render farms when they are likely to own up to 88 cores per node.  On top of that, Garage Farm can offer from 100 to 300 nodes per working session for customers, which helps them to reduce the rendering time from days to minutes or hours. However, GPU-based rendering on Garage Farm is not recommended. This is because Garage Farm only give outdated graphics cards called 8x Tesla K80 for rendering via GPU. The parameter for GPU servers from Garage Farm is 12GB VRAM & 8x 4992 CUDA cores, compared to GPU servers from iRender Farm with 24GB VRAM & 6x 10496 CUDA cores.
In terms of pricing, Garage Farm offers based on the priority levels. Priority, roughly speaking, is a price plan you can choose to render a job. You have a choice of Low, Medium, and High. Each priority offers you a different set of features and has a different rate. Of course, the higher the priority, the faster the rendering. With CPU-based rendering, the price for Low priority and Medium priority respectively is $0.015/GHzh and $0.03/GHzh while that of High priority is $0.06/GHzh. One of the biggest differences among these price plans is the maximum number of nodes you can use in a single rendering job: 100 nodes for Low priority, 150 nodes for Medium priority, and 300 nodes for High priority. The pricing that Garage Farm offers can be considered "reasonable", however, you need to pay more for the tax. To illustrate, if you recharge $1000, you need to pay $200 more for tax, the total amount is $1200. 
Last but not least, service support is a considerable advantage of Garage Farm. They support customers 24/7 via live chat that is available on the user interface. Staff also give detailed instructions through documents for customers whenever being asked. But depending on your priority level, you will get the support speed. To illustrate, you will get full and premium support if you choose the medium priority and high priority respectively while you only get limited support if you choose the low priority.