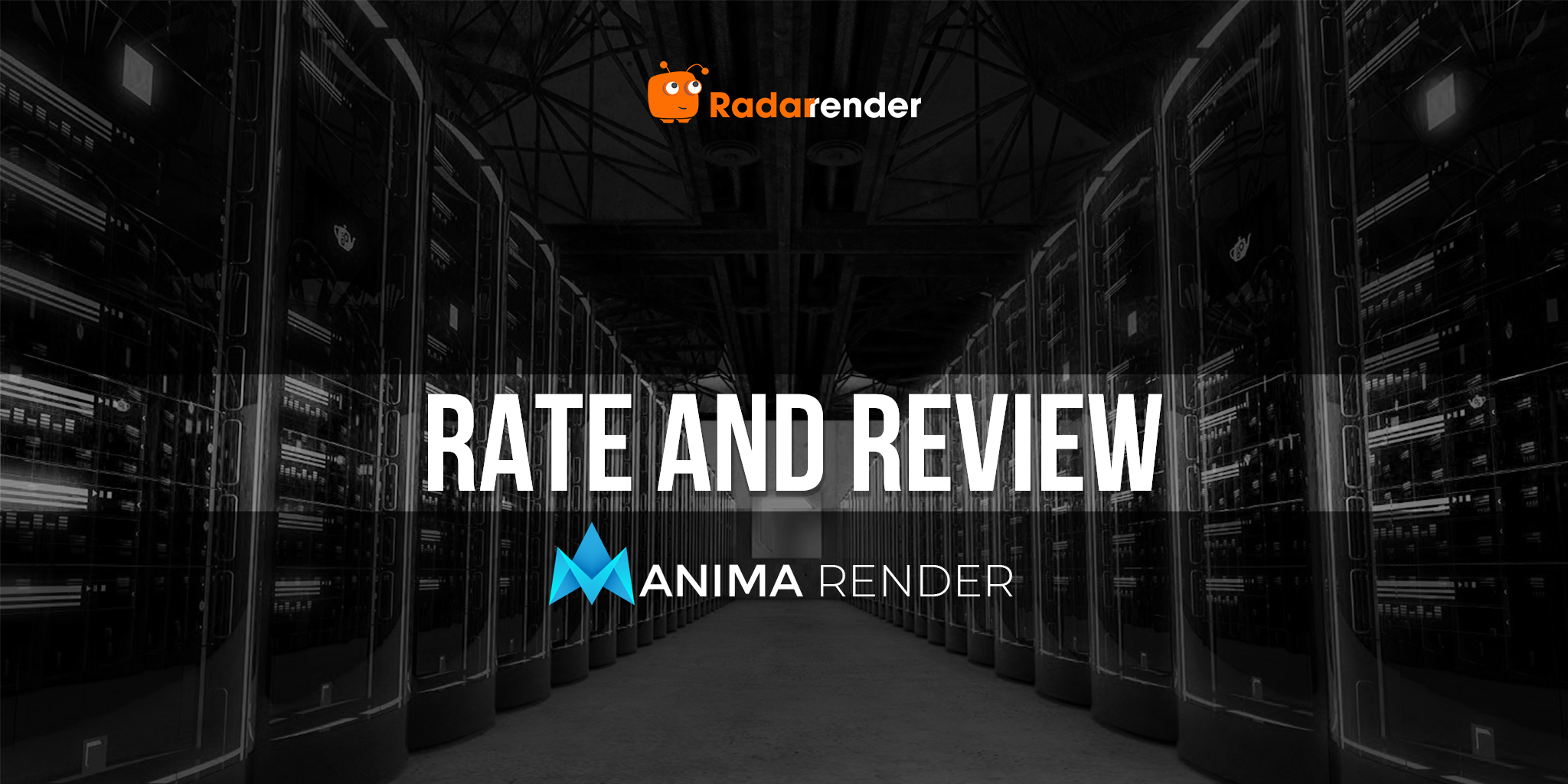 Rate and Review AnimarRender 2022 – Radarrender
AnimaRender is an online render farm service which is situated in Russia. Their service combines CPU and GPU power, which allows them to provide render farm services for the entire spectrum of the most popular software. AnimaRender mainly is based on the SaaS (Software-as-a-Service) model which allows users to submit their project right on the AnimaRender webpage or through a management application developed by AnimarRender to send a job from the users' software.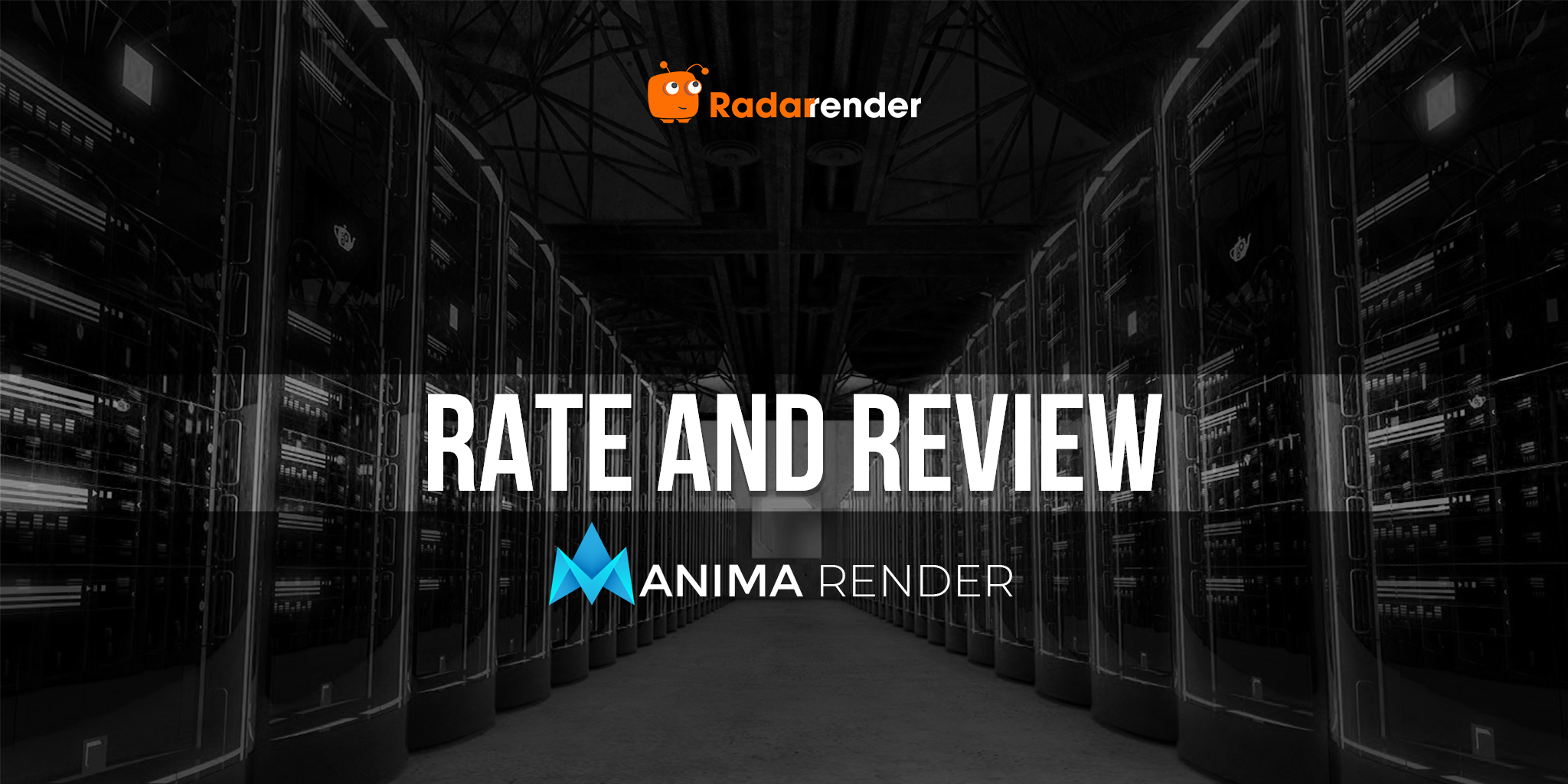 | | |
| --- | --- |
| Company Name | AnimaRender |
| Website | |
| Country | Russia |
| Type of render farm | CPU and GPU |
| Free Trial | 5$ |
It is clear that the UI/UX factor is a great benefit of AnimaRender. It is because they offer a friendly interface and users have easy access to the dashboard as well as take control of the dashboard to send a project easily to the AnimaRender farm. As the AnimaRender guide, you don't have to prepare the job and do many settings before uploading it to the AnimaRender system. By doing a few clicks, you are able to upload your project, set up the scene file, and submit it to render. Another way to render on AnimarRender is by sending a job directly from your local computer. It is also easy to use when you first install the management app called AnimaManager on your PC. Then you install the plugin for your 3D software and run your first render on the render farm directly from the 3Ds Max, C4D, Maya interface. AnimaManager brings users some benefits such as no need to spend time on preparing and uploading projects to the farm when the plugin will collect all the assets of your project and send the project to the farm in just 1 click; no need to download ready-made results – specify in the AnimaManager settings a folder on your PC to download the results and all files will be automatically downloaded to it upon completion of rendering. 
Uploading files to the AnimaRender system will take time. If you need to render a project with 10-20GB, you should prepare early and wait for 2-3 hours to upload your files to your account or AnimaManager successfully. After selecting settings, you again wait for rendering a period of time and finally getting your results. Using Anima service needs more time for uploading files.
The next factor that has a great effect on evaluating a render farm is the types of supported software. Regarding AnimaRender, they mainly support 3Ds Max, Maya, Houdini, Cinema4D, Blender software. In addition, AnimaRender especially supports After Effects which is suitable software for post-production and there are just several render farms offering this software. When it comes to renderers, they offer Corona, Vray, Arnold, Scanline, and Mantra for CPU-based rendering while Octane and Redshift on AnimaRender are supported for GPU-based rendering. However, we are unlikely to verify whether AnimaRender uses licenses for all software and render engines or cracking them. AnimaRender also does not show the number of plugins they are able to support, therefore, you need to ask the Anima supporter before recharging money to use this rendering service. 
If you use other software that is open-source, you can contact AnimaRender, they will install open source software and then you can use VNC Teamviewer to access their machine and render on it. AnimaRender's data center uses high-performance data storage systems and they do not limit users in the volumes of uploaded, processed, and downloaded materials. However, you need to keep in mind that the rendered files will be automatically deleted from your folder on the farm 10 working days after the end of the render. The upstream of the render farm is about 2 Gbps. 
Hardware, the important thing on our 16 criteria list, is the secret factor on AnimaRender farm. It seems that users are not able to select the number of render nodes on the AnimaRender dashboard and they do not actually know what type of CPU or GPU that AnimaRender is using to render. On their web, it shows that the CPU type is Dual Xeon E5-2670, 2.60GHz, 16 cores per node with 64/128Gb RAM. That being said, users will not know how many render nodes are utilized to render their job. AnimaRender does not have such an interface to show this information, but they said they arrange as many available nodes as possible to make render faster and that does not affect the total cost. On AnimaRender farm, there are 500 CPU servers, 20 RTX 2080Ti based GPU servers. Hence, your rendering process can be reduced from days to hours thanks to the CPU render farm of AnimaRender. In terms of GPU-based rendering, in addition to online rendering, AnimaRender also provides powerful GPU servers to render your projects. The GPU render farm includes the following types of servers:
5хGTX 1080Ti 925 OctaneBench
8хGTX 1080 с 1150 Octanebench
5хRTX 2080Ti c 1500 OctaneBench.
AnimaRender offers pre-installed Redshift and Octane on the GPU servers, if you use other software, you need to install them on the server and add your own license to it. This model can be compared to the service of iRender farm, but has several differences. While iRender farm provides a free transmission tool to transfer users' files to the remote server before connecting to it, AnimaRender users need to transfer files directly on their server that takes more time to wait for these files to be available to use. Besides, AnimaRender will not save the working environment after you use the remote server, whereas, your remote server on the iRender farm will be stored as an image and available for the next usage. On top of that, the most powerful graphics cards on AnimaRender farm is RTX 2080Ti while iRender farm not only provides RTX 2080Ti but also the cutting edge graphics cards in the world namely RTX 3090 and RTX 3080.  
In terms of pricing, AnimaRender divides the pricing list into 3 types: CPU render, GPU render, and finally GPU rental packages. Roughly speaking, the costs of the AnimaRender service is more expensive than other render farms. First, the CPU render farm costs 0.5$/node/hour for low priority (solutions for projects without a tight deadline) and 1.24$/node/hour for high priority (solution for projects with a tight deadline, rendering at the maximum speed). Regarding the GPU render, the server with 8x GTX 1080 costs 14.5$/node/hour. The server with 5x GTX 1080Ti of AnimaRender costs 12.6$/node/hour, compared to that of 6x GTX 1080Ti of iRender farm at 4.5$/node/hour. While the cost for 5x GTX 2080Ti on AnimaRender is 21.9$/node/hour which is two and a half as high as that of iRender farm, with 9$/node/hour for 6x RTX 2080Ti. Lastly, the pricing for GPU rental is based on a daily, weekly, and monthly basis. If you have a bigger project that needs rendering for a longer time, you should select GPU Rental service for a minimum of 3 days or a week/a month to get a beneficial price. Please take a look at the following photo to see in detail:
One high point of this service is 24/7 technical support. Technical specialists will support you online via live chat 24 hours a day, 7 days a week, and be ready to help you figure out any questions about working with AnimaRender. This makes users satisfied with AnimaRender whenever having a staff to help you at any time using this cloud rendering service.
Learn more about the article Top 10 best render farm 2022