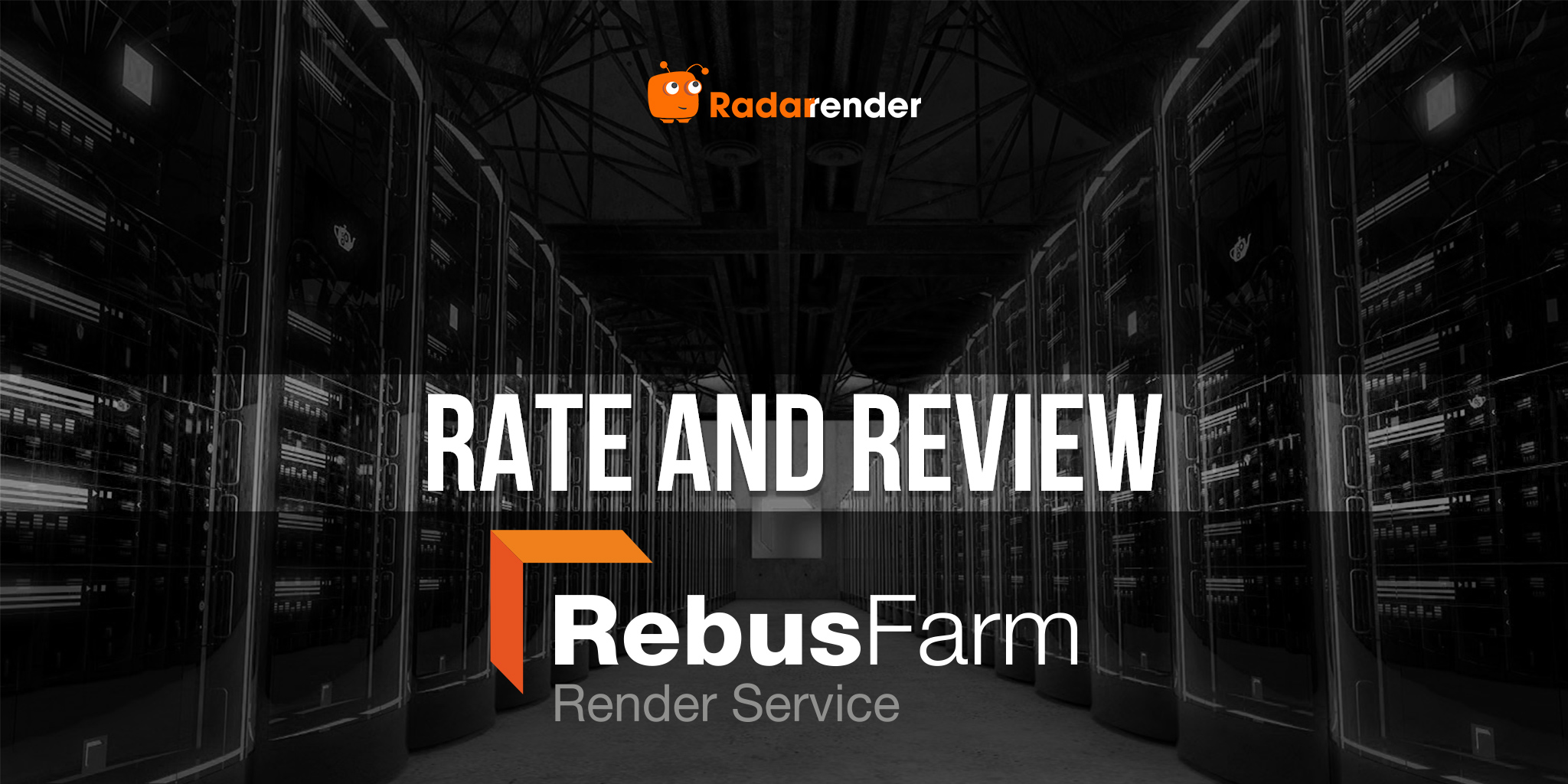 Rate and Review RebusFarm 2022 – Radarrender
RebusFarm is a German-based company that is part of the growing commercial rendering service for studios around the world. They offer a cloud rendering service that can handle major 3D software out there. It is based on the model of SaaS (Software-as-a-Service). You will submit your job directly from a plugin inside the 3D software. With the experience of more than 14 years in the field of 3D rendering, Rebus has been improving a lot to be one of the most trusted render cloud services.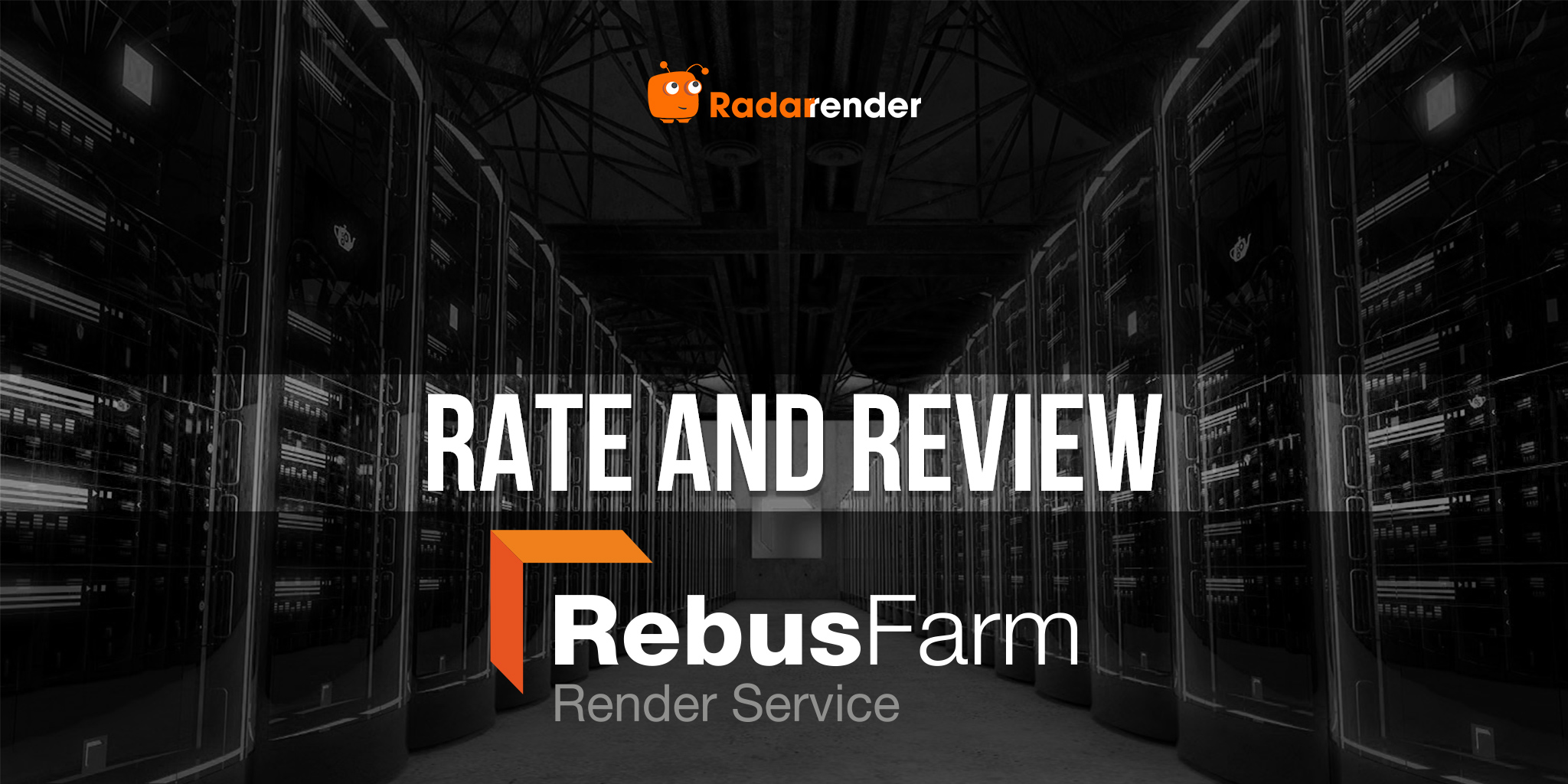 The first thing we're impressed by RebusFarm is its friendly UI/UX (User Interface & User Experience). As a SaaS-based render farm, what you need to do first is prepare your project on your local computer, then uploading or downloading files is managed by a RebusFarm software element called "Rebusdrop". You can monitor your cloud rendering jobs and can start, pause, and cancel all jobs at any time using this tool. Especially, your job will be rendered frame by frame, so it will automatically be downloaded to a folder chosen by you in advance. 
Transferring files to a render farm in terms of speed and data size can be considered as a crucial factor. Uploading and Downloading files via RebusFarm software is relatively fast when your files are under 5GB of data. However, the speed decreases sharply if your files contain 10GB of data or higher. In addition, Rebus does not support uploading any project size which is too big and complicated. For instance, you will find it hard to upload and submit a project with over 100 GB of data to Rebus Farm. Or if your pipeline needs rendering with more than two software and applications, RebusFarn should not be optimal when you need to work with each software sequentially to get the final result. Therefore, RebusFarm works effectively if your pipeline is straightforward.
When evaluating an excellent render farm, the first criterion we rely on is the types of software they are supporting. Generally speaking, RebusFarm does a great job at supporting a wide range of software and renderers. Regarding software, RebusFarm meets the high standard when offering 3Ds Max, Maya, Cinema4D, Blender. Apart from the aforementioned major software, they also support Modo, Lightwave 3D, Sketchup, Rhino 3D, Autodesk Softimage. In terms of renderers, common names such as Vray, Corona, Mental Ray, Maxwell for CPU-based rendering, or Vray, Octane, Redshift for GPU-based rendering are supported by RebusFarm. However, Arnold, a well-known render engine and widely used by 3D artists, is not shown in the supported software list of RebusFarm. 
The next criterion we need to analyze is hardware in the render farm. They show on their website that their CPU is Intel i9-7980XE, 2.60 GHz, 18 cores while their GPU is Quadro RTX 6000, 4608  CUDA cores. Actually, we do not know exactly which type of CPU and GPU RebusFarm have on their farm. It is because the business model of Rebus Farm is the SaaS model, therefore, users are not able to get access to the machine and check their specs. You may wonder What exact machine specs are? Do they use software licenses or use crack versions? Based on what RebusFarm offers, their CPU and GPU are evaluated as a medium level for rendering, and Rebus does not upgrade their farm with cutting edge CPU and GPU, so it is hard for them to utilize the rugged power of a single machine to render. Looking on the bright side, users mainly leverage the number of render nodes on Rebus render farm to complete their job, instead of the robust performance of the computer. 
Another factor that has a substantial impact on our evaluation process is Services and Support. First, we would like to talk about Rebus Farm pricing. The CPU costs 1.5 cents/GHzh while the GPU costs 1.1 cents/OBh. It is considered as "pricey" when comparing with other render farms. Besides, their payment method is a pay-as-you-go type when your bill is charged by the engine time, no costs for up/download, or data storing. However, Rebus does not offer a wide variety of rental packages, instead, they give customers volume discounts from 5% when recharging 500$ to 60% when recharging 50,000$. Second, when it comes to supporting, RebusFarm supports customers via live chat and email. RebusFarm says "Our experienced service team supports you and your render job 24/7", but we do not receive their answer for a while after asking a question. As a result, we gave RebusFarm a minus point in terms of supporting criterion.
Learn more about the article Top 10 best render farm 2022