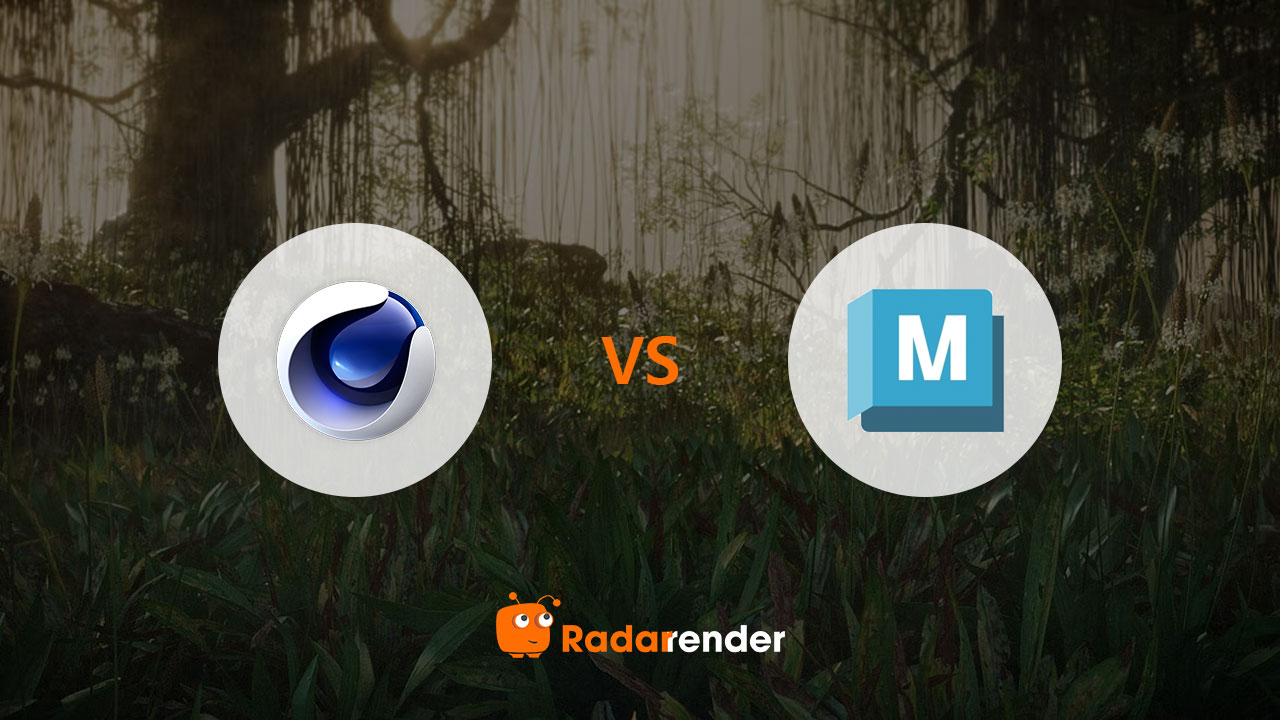 Cinema 4D vs Maya: which is better 3D software?
As a beginner in computer graphics, you might be wondering if you should learn Cinema 4D vs Maya. Both applications are popular tools in the CG industry, and knowing their differences can make you know which is better 3D software for your workflow.
What is Cinema 4D?
Cinema 4D is a powerful 3D modeling, animation, simulation, and rendering software developed by the German company Maxon. It comes with a fast and flexible toolset to make your 3D workflows more accessible and efficient. As a result, the program produces stunning results and is used for design, motion graphics, VFX, AR/MR/VR, game development, and other types of production.
What is Maya?
Maya is a powerful 3D animation and visual effects software developed by the giant corporation Autodesk. With a robust toolset, Maya helps you to create expansive worlds, realistic characters, and blockbuster-worthy effects. So that's why the software is used by 3D modelers, animators, lighting artists, and FX artists in a range of animated and live-action films, TV shows, and video games.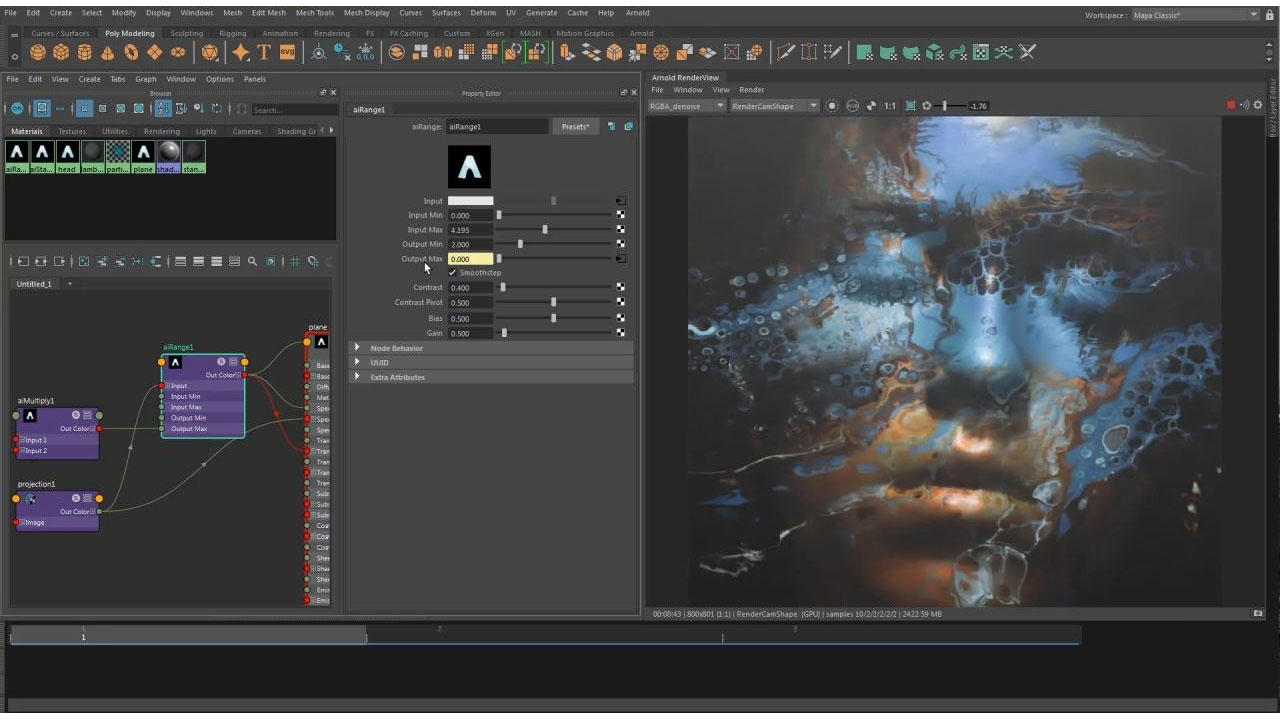 Maya Interface. Image: Autodesk
Cinema 4D vs Maya
Maya vs Cinema 4D are pretty similar programs with similar features. But when we dig more into them, they are different in specific applications.
Modeling
Cinema 4D offers its user a bunch of exclusive libraries for preset objects, materials, and scenes. These libraries can be used to quickly develop concepts without spending time on modeling or spending money on buying models. Modeling and designing complex models in Cinema 4D may become difficult at times, but this all depends on your level of skills.
Maya offers some very powerful modeling toolsets which allow its users to work more efficiently and with less effort. Thanks to them, you can effortlessly design complicated and realistic models. For beginners, the user interface can be challenging to learn. Furthermore, if you want to work in the game industry, learning to model in Maya is an excellent choice.
Rendering
Cinema 4D comes with two built-in renderers, Advanced and Physical render engines. The two built-in render engines are able to create beautiful renders inside Cinema 4D. In addition, there are a lot of third-party render engines that can be integrated with Cinema 4D to achieve better results and faster render times. To name a few, Redshift, Octane, Arnold, and V-Ray.
When it comes to rendering, Maya has the default renderer which is Arnold. It is a physically based ray tracer that is fast, memory efficient, and scalable, and Arnold offers interactive rendering from the interface. Other than Arnold, 3D artists can use a variety of third-party render engines such as Redshift, Octane, V-Ray, and others. These render engines are capable of producing stunning images with new features added every year.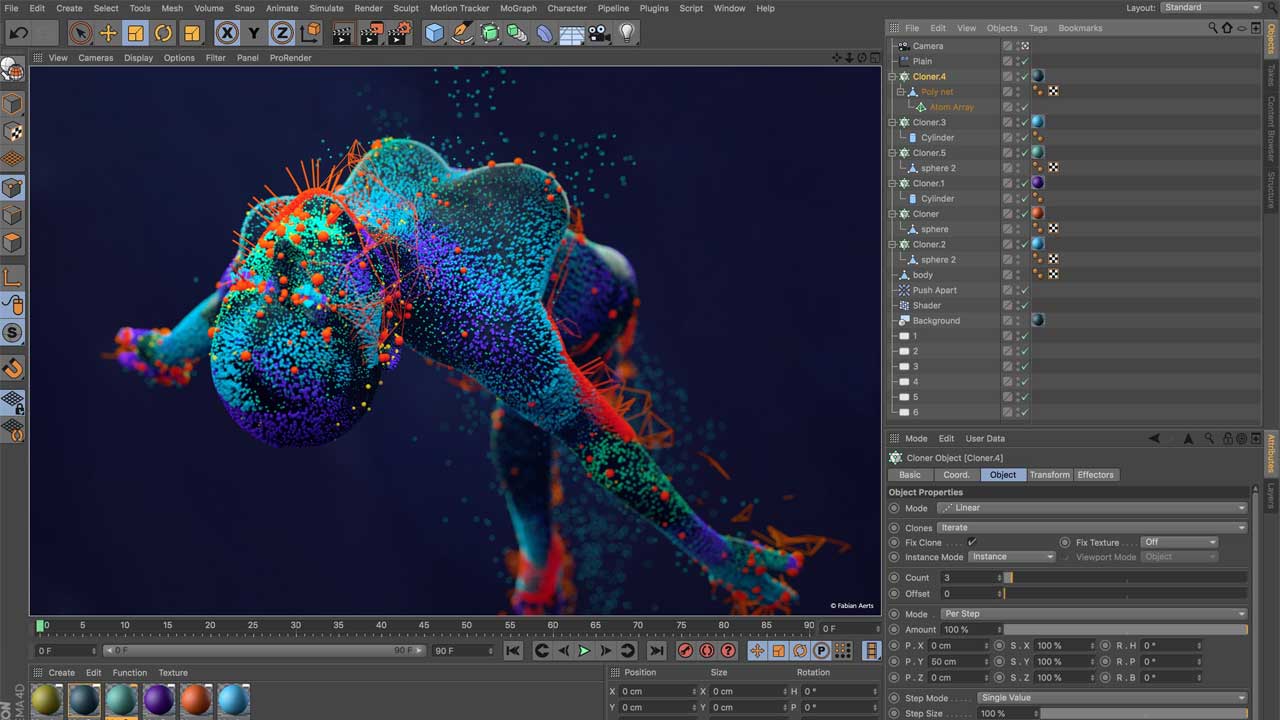 Cinema 4D Interface. Image: Maxon
Animation
Cinema 4D is also a strong software for character animation. The control rig allows for quick and versatile character animation. C4D makes it simple to apply, edit, add, and mix mocap data and get characters moving. It also includes a Field Force dynamics object which enables you to control dynamic forces in your animation using the power of fields. Moreover, it includes a Mograph toolset for accelerating animation and motion graphics.
Maya stands out in the animation world due to its vast library of animation tools. To customize the software and tools that come with Maya, you must also have a solid knowledge of its scripting languages: Python and MEL.
Visual effects
Artists use Cinema 4D workflow to create visual effects and integrate them into live-action shots. Cinema 4D is well-known for its use in motion graphics, but it is also used to create short films and VFX. You can track and solve a shot in Cinema 4D by using the motion tracker and a variety of additional tools.
Maya is widely used by various visual effects studios to bring several films, TV shows, and video games to life. It can generate stunning VFX shots by utilizing a variety of powerful plugins and tools such as Krakatoa, FumeFX, Phoenix, RealFlow, and many others.
Cinema 4D vs Maya: which is better 3D software?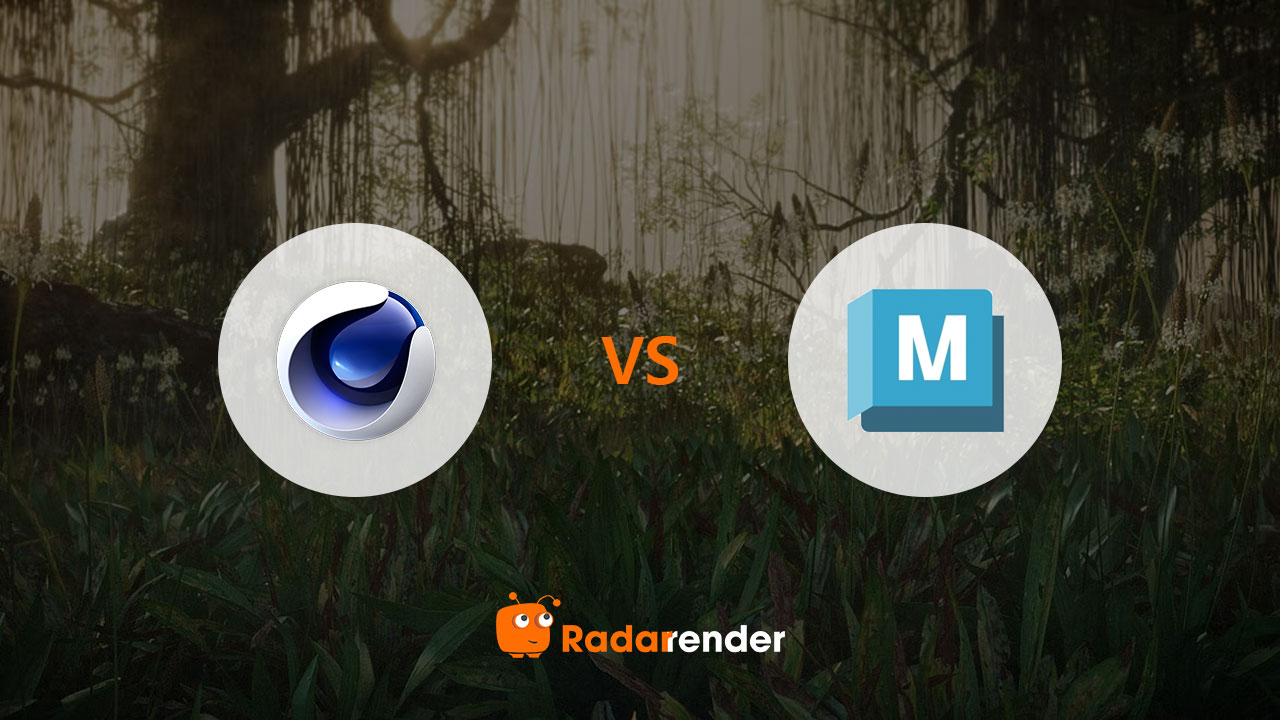 Cinema 4D
Maya
Company

Maxon

Autodesk

Applications

Modeling

Texturing

Lighting

Animation

Simulation

Rendering

Animation

Modeling

Visual effects

Rendering

Learning curve

Easy to learn

Steeper learning curve

User interface

User friendly

More complicated

Price

$94 per month

$719 per year

$235 per month

$1875 per year

$5625 per 3 years
To sum up, Maya's strengths are character rigging, incredibly realistic texturing with massive online texturing libraries, and the efficiency of the underlying software programming. Its realism and ability to script things made it popular for visual effects. However, Maya is a more complex piece of software with a more complicated user interface and a steeper learning curve.
On the other hand, Cinema 4D has the most simplified interface and delivers quick outputs. The capacity to rig characters in Cinema 4D has been significantly improved in the later releases. It does fluid and particle simulations very easily and has the ability to integrate with Adobe After Effects for TV commercials.
All in all, both applications are excellent 3D software. Select Cinema 4D vs Maya depends on what you want to do. C4D is more suited to motion graphics while Maya is usually used for high-end production and animation films.
See more: Top 3 Best Maya Render Farm