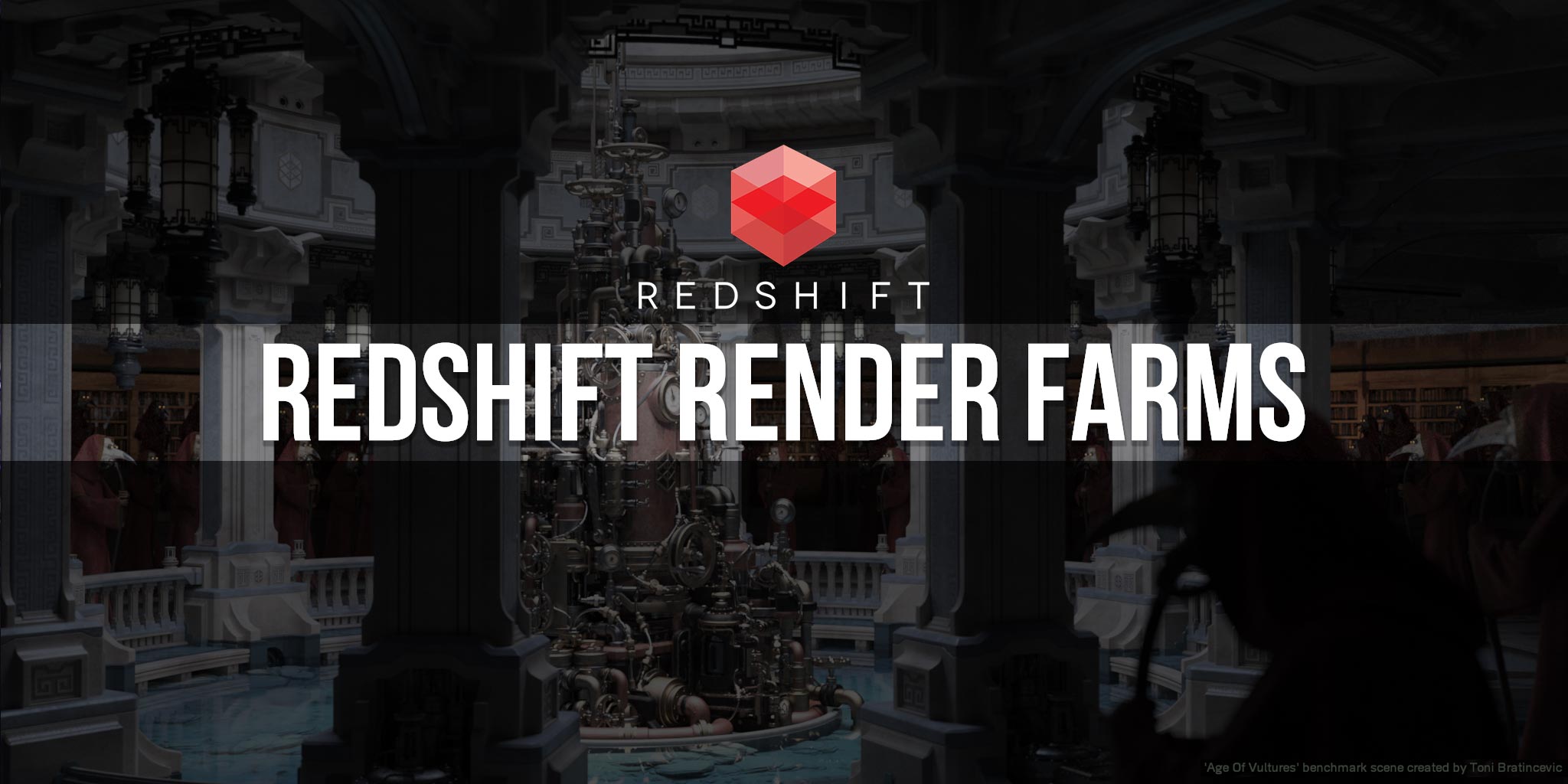 Top 6 Best Redshift Render farms
Top 6 Best Redshift Render farms
Redshift is a production for 3D rendering and the world's first fully & powerful GPU-accelerated, biased renderer. This render engine is built to meet the specific demands of contemporary high-end production rendering. Tailored to support creative individuals and all-sized studios, Redshift today offers a suite of powerful features and integrates with industry-standard CG applications. There are some render farms now that support Redshift with various software. Please take a look at Radarrender's list of 6 Best Redshift Render Farms and make a decision about which one is the most suitable for you.
iRender Farm located in Vietnam was established in 2019 working in the cloud computing field. iRender provides an IaaS (Infrastructure-as-a-Service) model that allows users to have full control over their computer and set up a similar working environment with the customer's personal computer on the remote server to work and render (setting image one time only).
High-performance machines with powerful graphics cards are an obvious advantage of this Redshift render farm. You can select a wide variety of cards namely RTX 3090 or RTX 4090 which are all the state-of-the-art and newest ones in the market. Besides, you can customize types of GPU cards, operating systems, or the number of GPU cards when Redshift is optimal with multi-GPU. 
iRender helps to bring 3D artists, VFX, filmmakers, animation studios, etc. an efficient rendering method with the high computing GPU and CPU (Dual Xeon & Intel Xeon) infrastructure that can handle all the heavy-duty tasks. They especially, support any version of the Redshift license and any number of licenses you would like to use. One more thing, Elite and Quick support is a highlight that I suggest you guys choose this render farm. 
RebusFarm is a German-based company that provides rendering services for studios around the world. The company has a high capacity for data rendering with 3,000 XEON CPUs at its disposal. It is based on the model of SaaS (Software-as-a-Service). With the experience of almost 15 years in the field of 3D rendering, Rebus has been improving a lot to be one of the most trusted render cloud services. RebusFarm is quite easy to use due to uploading or downloading files is managed by a RebusFarm software element called "Rebusdrop". Redshift is combined with 3 brand-name software consisting of 3Ds Max, Maya, and Cinema4D. Rebus farm supports a particular number of Redhisft versions namely 2.0, 2.5, 2.6, and 3.0. 
Admittedly, the cost is rather pricey which may be suitable for medium businesses that often render large architectural projects and they work against the clock to meet tight deadlines. One minus point is that they aren't really good at response times with customer service even on their Germany working hours. Therefore, just be sure you know what you are getting into before sending your render to Rebusfarm.
RANCH Computing is a high-performance rendering service for CPU and GPU projects and also a provider of hardware solutions dedicated to 3D rendering. RANCH Computing began its activity in March 2007 and is based in Paris, France Since then, Ranch Computing's aim is to allow any graphic designers, whatever line of business they are in (animation, VFX, architecture, design, video games…), to tackle the rendering process serenely in order to meet their deadlines and their budgets. The business model that RANCH Computing is following is based on SaaS (Software-as-a-Service). This allows customers to have easy access to the RANCH Computing farm and utilize the power of render nodes to speed up the rendering process.
Garage farm was established in 2010 with a team of two, Tomek and Minhee. They are a UK-based business that provides cloud rendering services. There are 2 brand names from Garage including GarageFarm and Xesktop. In terms of supporting Redshift, you should look at Garage Farm which is a SaaS service. This service is suitable for VFX, Product Visualization, or ArchViz scenes. Garage Farm today supports 3 kinds of combinations: Redshift May, Redshift 3Ds max, and Redshift Cinema4D. When it comes to the Redshift version, this cloud renders farm will support Redshift official 2.xx and experimental 3.xx. 
With this cloud render farm, they just have types of CPU nodes: 4x CPUs, 176 cores, 256 GB RAM as well as GPU nodes: 8x Tesla K80 cards, 128 GB RAM. If you are freelancers and sometimes have small projects with flexible deadlines, it would be great if you select their lowest price package with limited support, just only 0.015$/node/hour. Installing and setting files on this system will take time for studios who need render in a short time.
Fox Render Farm was established in 2009 which is a Chinese render farm. With professional services and industry-leading innovation, they offer cloud rendering services to a wide range of entertainment studios and animation studios from more than 50 countries and regions. Fox Render Farm is based on SaaS (Software as a Service) business model – that allows customers to use their applications to render their projects. In terms of Redshift, Fox Render Farm supports with 3Ds Max, Maya, and Cinema4D.
You just need to upload your project to their web-based program. Then their system will automatically analyze and render your project. You wait for rendering and finally download your rendered frames. As far as I know, the more GPU cards, the more optimal rendering via Redshift is. While Fox only supports 1 to 2 graphics cards, this Chinese representative is not really suitable for Redshift render farms. Moreover, this service offers a more expensive price than other render farms, starting from 2.5$/node/hour.
AnimaRender is an online render farm whose business model is SaaS (Software as a Service) and PaaS (Platform as a Service). They allow customers to experience render farm services for the most popular software. They now support several popular software combinations: Redshift Houdini, Redshift 3Ds Max, Redshift Cinema 4D, Redshift Maya. If you can't find the required software, you can contact them to discuss the possibility of installation. AnimaRender offers servers with GTX 1080/1080Ti and RTX 2080Ti graphics cards for fast and high-quality rendering of projects in Redshift. This brand name is one of Redshift render farms that provides a wide range of versions from 2.5.48 to 3.0.33. 
AnimaRender is relatively suitable for studios as the cost is a bit higher than other farms when they charge from 14.5 $/hour for 8x GTX 1080 to 21.9 $/hour for 5x RTX 2080Ti for hourly rental service. If you have a bigger project and want to get a beneficial price, you should select GPU Rental service for a minimum of 3 days or a week/a month. 24/7 technical support is one high point of this render farm. Technical specialists will be ready to support you via live chat 24 hours a day, 7 days a week, and help you figure out any questions about working with AnimaRender.