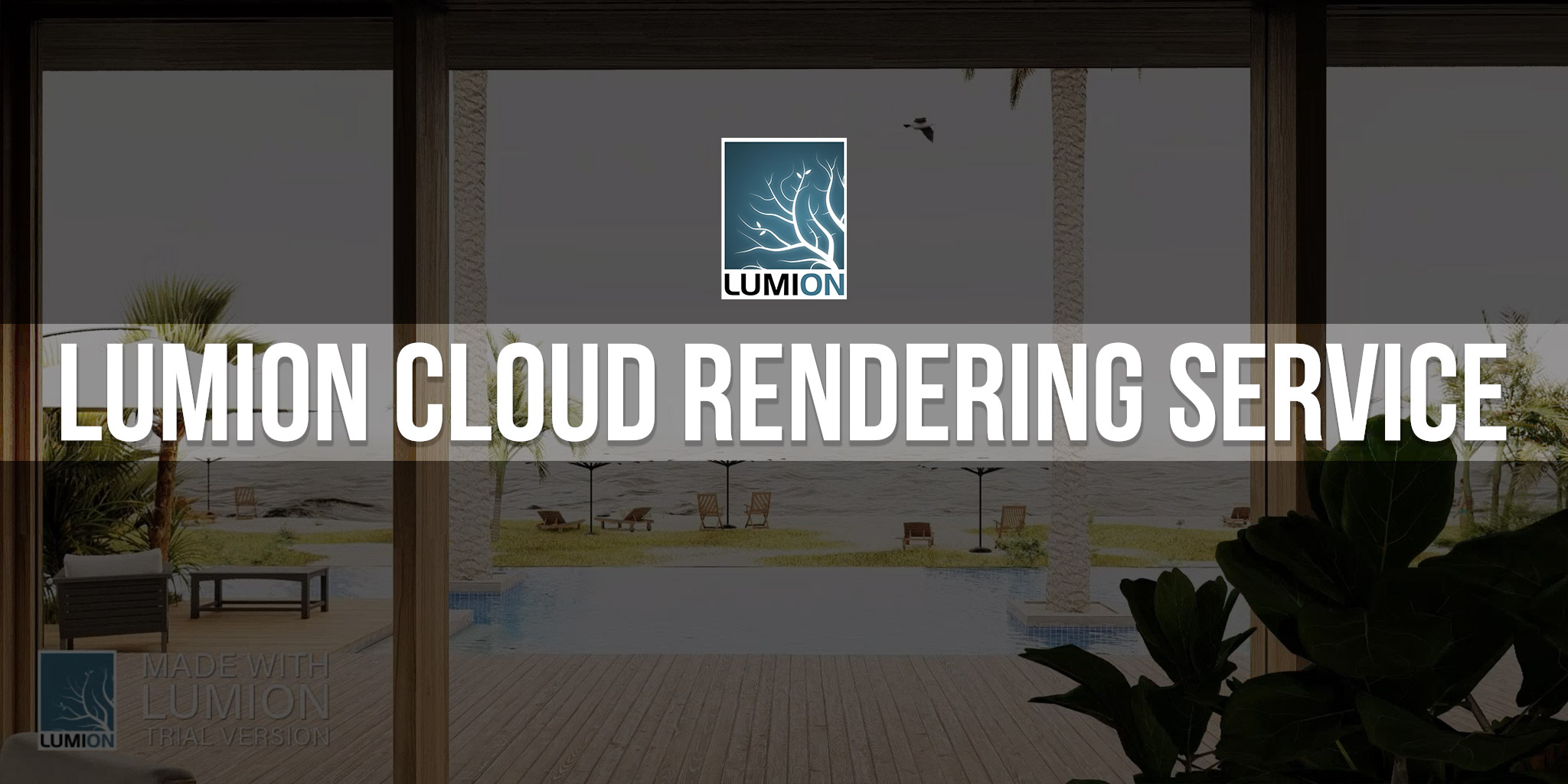 Top 3 best render farms for Lumion
Lumion Cloud Rendering Service
Lumion is 3D rendering software tailored especially for architects, and designers. It is a powerful and effective architectural visualization tool to build a 3D environment and then create amazing images, impressive videos, and so on. Rendering Lumion projects during continuous hours often is a bottleneck for everyone working in the designing field. There are 3 best render farms for Lumion that we – Radarrender recommend to our beloved readers to solve the rendering issues.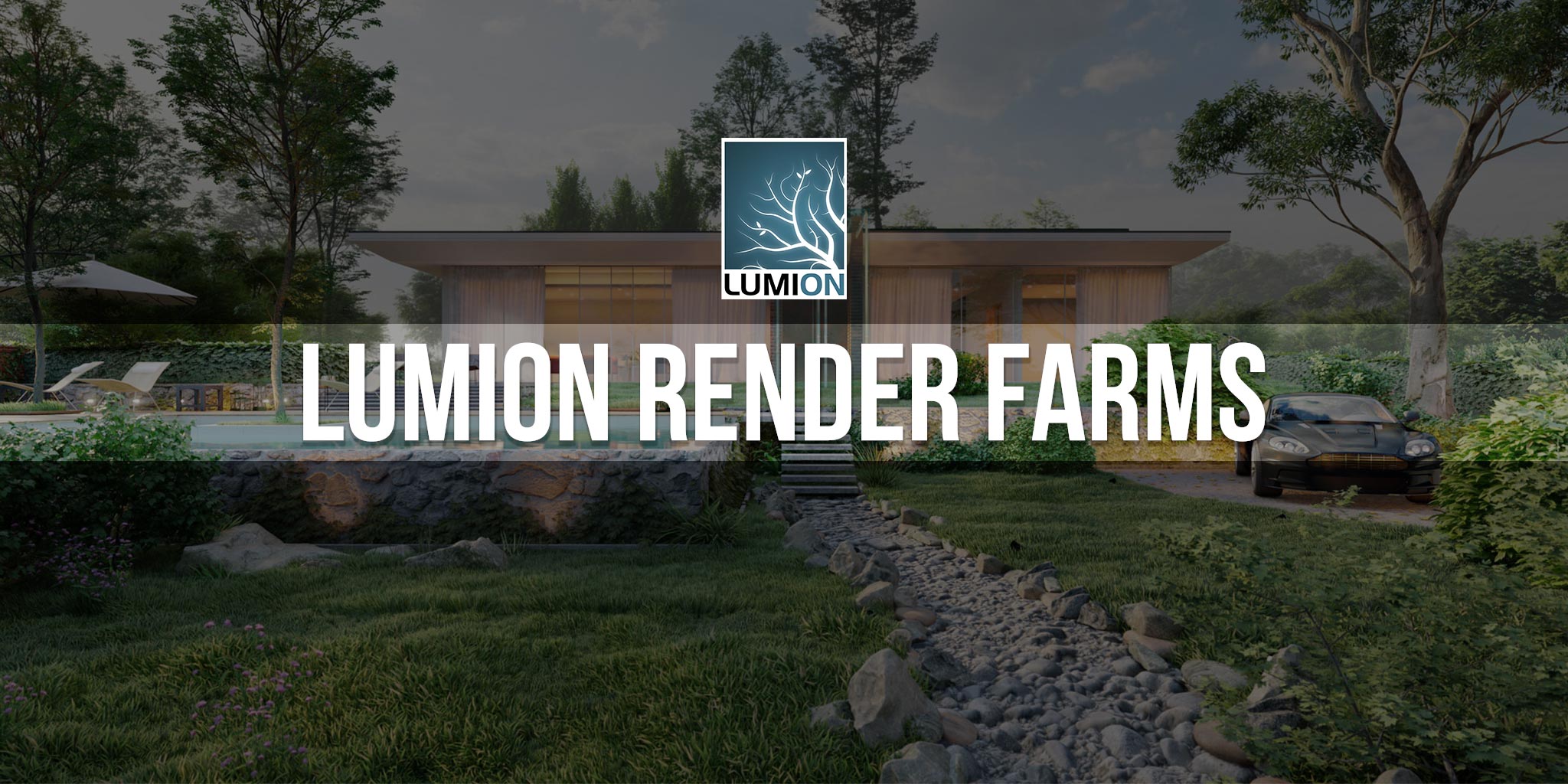 Best render farm for Lumion - iRender
iRender Farm was established in 2019 from Vietnam working in the cloud computing field. Its business model is considered as IaaS (Infrastructure-as-a-Service) model that allows users to take full control of the remote server and set up a similar working environment with the customer's personal computer on the remote server to work and render. It seems to be similar to Lead GPU, but there are definitely many different features. 
First, you just need to install the software (Lumion included) one time only on your server, all installed software will be saved and be available for the next usage. Second, iRender offers you a single GPU rental package for Lumion. They specialize in providing powerful GPUs and offer customers a wide variety of packages ranging from RTX 3090 to RTX 4090 which are all the state-of-the-art and newest ones in the market. High-performance machines with powerful graphics cards are an obvious advantage of this Lumion cloud rendering service. Next, iRender provides you a free transfer-tool that helps you to upload your files from your personal computer to the remote server before connecting to the server and they do not charge you. 
Let's see the server specs of 4S 2xRTX 4090 from iRender:
GPU: 2 pcs 4090 (Each GPU card has: 16384 CUDA® cores)

GPU RAM: 24GB

CPU: AMD Ryzen™ Threadripper™ PRO 3955WX @ 3.9 GHz

RAM: 256 GB

Storage (NVMe SSD): 2TB

OS: Ubuntu, Windows
The price of this package is 15$/hour; pay per day 13.5$/hour ; pay per week 12$/hour;  
iRender helps to bring 3D artists, VFX, filmmakers, animation studios, etc. an efficient rendering method with the high computing GPU (RTX Series) and CPU (Intel Xeon) infrastructure that can handle all the heavy-duty tasks. Especially, you can install any Lumion version on the remote server and add your license key to use. 
Although the iRender cost is higher than Lead GPU cost, some outstanding features that you don't waste too much time & money on installing or uploading files are highlights of iRender farm. One more thing, Elite and Quick support is a plus point that I suggest you guys choose this best render farms for Lumion. 
Lead GPU is a cloud computing company located in the Netherlands. LeaderGPU business, a LeaderTelecom initiative, focuses on providing GPU-power for high-performance computing, rendering, and machine learning. Lead GPU is Paas (Platform-as-a-Service) model when the supplier can give you some pre-installed software for Machine Learning. This company is IaaS (Infrastructure-as-a-Service) as well when you can install design software on your own which depends on your demand. It means that this service can be for projects based in Lumion, so this choose best render farms for Lumion is very good. 
Regarding using this service for Lumion, Lead GPU offers only one GPU rental package which is 1x RTX 3090 (the flagship card from Nvidia). The specific server configuration is
GPU: 1 pcs 3090 (Each GPU card has:10496 CUDA® cores)

GPU RAM: 24 GB (1x24Gb) GDDR6X

CPU:

Intel® Xeon® E5-2609v4 1.70 GHz

RAM: 64 GB RAM

SSD: 480 GB SSD

OS: CentOS, Ubuntu, Windows
The price for the following package is 598.14 €/month; 149.54 €/week; 1.8 €/hour; 0€ – setup fee (all prices need add VAT) which is cheaper than other render farms. After ordering, you need to recharge money and receive an email with login credentials. If you want to boot your server, you wait until the server is employed. You will get an email notification after 10 minutes when the server is ready to use and get an RDP file to connect to the server. On the server, you will have 2 different disks, one of them is a network disk (50 GB), the other one is a local disk. Every time when the server's user changes, Lead GPU will clean up the local disk, and save the data in the network disk in 1-2 months since the last usage. Unfortunately, you need to download the installer of Lumion and install it in the local disk on the server as well as upload your projects to the server. It means that you need to install software whenever you're connecting to the server.
The powerful server specs for RTX 3090 is really suitable for Lumion software, but it wastes your time on installing Lumion for every single usage. However, if you look for a render farm or GPU rental service that offers a reasonable price for Lumion rendering (just 1.8 €/hour for 1 pcs RTX 3090), you should take into consideration Lead GPU.
GPU-Rendering is a new brand name in this cloud computing field. This business is an online render farm that focuses on giving rendering solutions for only one software. Based on SaaS (Software-as-a-Service), GPU-Rendering render farm now specializes in rendering with Lumion software. They allow customers to send their Lumion projects and wait for a particular period of time to get their rendered results. This render farm runs servers with powerful GPU and each server includes a single GPU because Lumion supports only a graphics card. The portfolio on their website also shows that they offer a quick, cheap, and standalone rendering service with your Lumion files. When it comes to Lumion versions, they bring customers rendering service with the latest releases of Lumion software.
All you need to do is using their contact form to specify your request. After sending a request, you will get a response with 24 hours via your email address. Then they will provide you a price offer based on your requirements. If you think it's okay and would like to use their service, you send the project files to them. After rendering, they will send you the final rendered video.
GPU-Rendering render farm should be suitable for freelancers or small companies who do not have so many big projects to render or do not have a tight deadline, instead of having a flexible time. The reason is that their customer service is not really great. This is a minus point that makes me dissatisfied with this service. GPU-Rendering render farm does not have live chat or various communication methods (only contact form) to contact and support customers while we need help. Answering value customers late within 24 hours will result in serious effects. 
Above this are the top 3 render farms that we suggest for you, you can choose the best render farms for Lumion. Let's see more of our top 7 best render farms comparison.