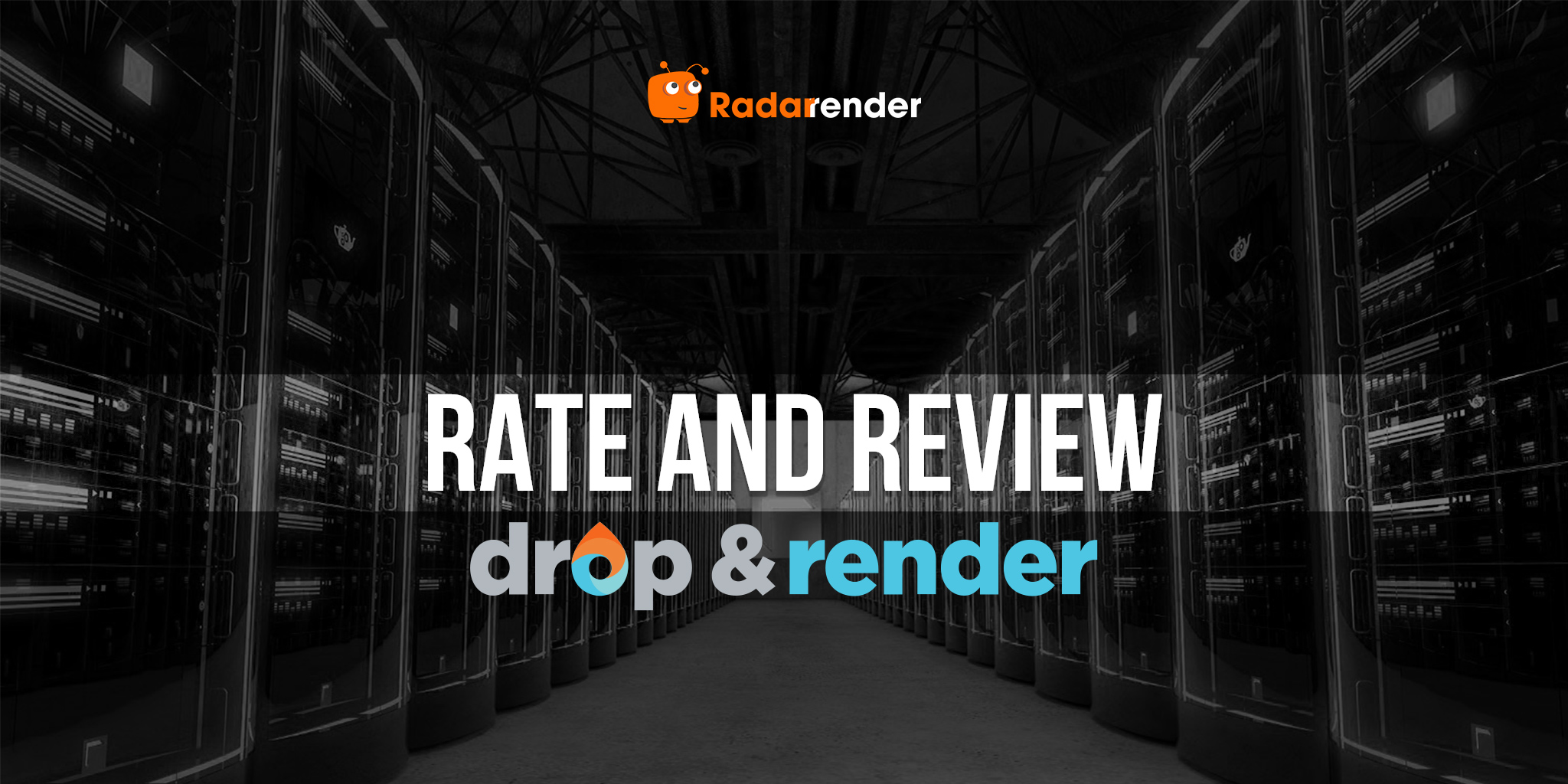 Rate and Review Drop & Render 2022
Rate and Review Drop & Render
Drop & Render is a cloud render farm that is dedicated to Cinema 4D rendering. This SaaS (Software-as-a-Service) render service is specially built for Cinema4D developed by Maxon which is well-known among many 3D disciplines. Drop & Render gives rendering solutions for Motion Graphics, VFX, Architectural Design, Product Visualization, and more. With an integrated In-app plugin and support for almost all major render engines and plugins, Drop & Render will help users to reduce the time rendering a lot. Today, let's figure out what provides customers with, and is it worth using this render farm service?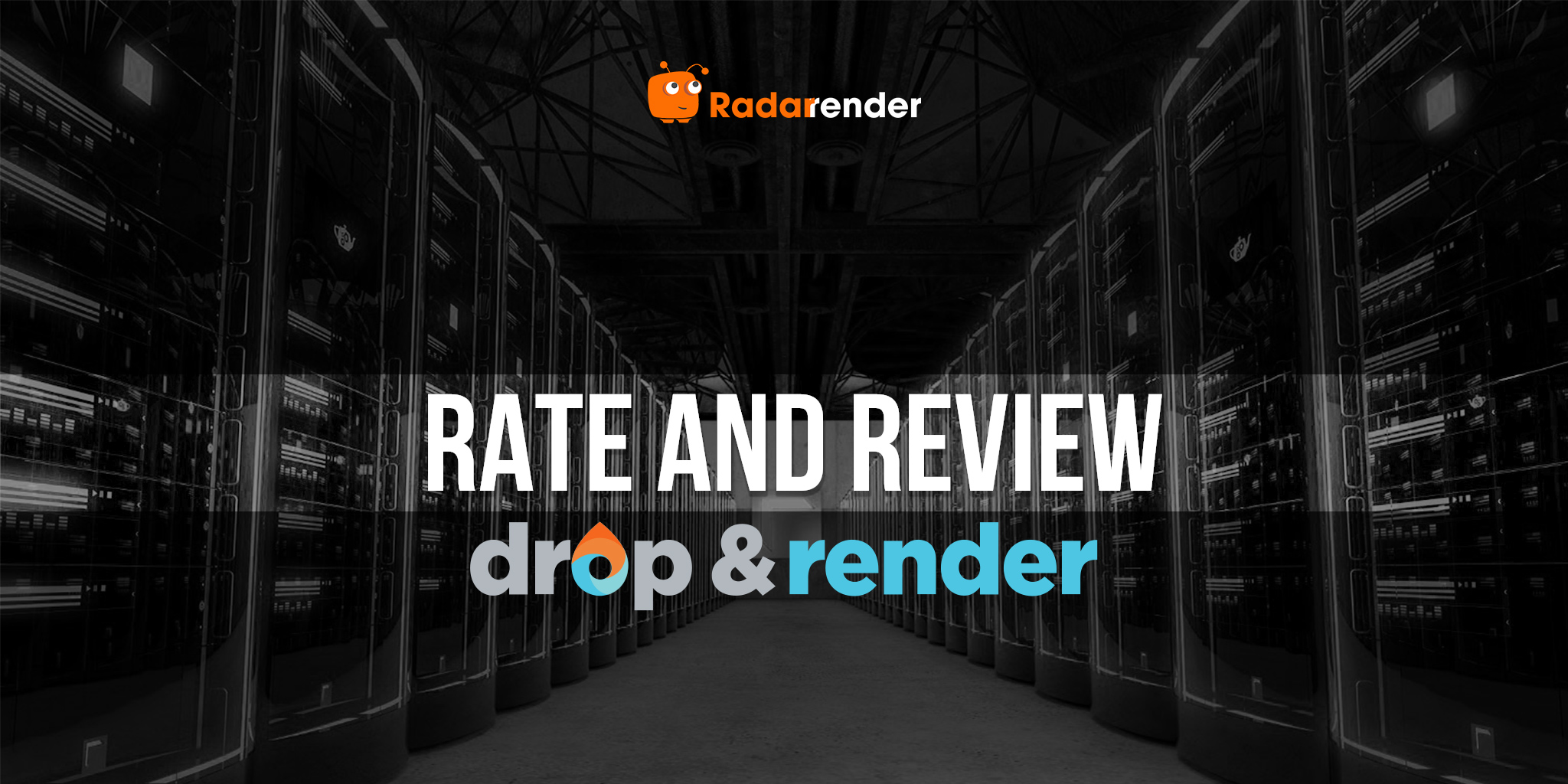 First and foremost, we look at the Drop & Render UI/UX. What you need to do is prepare your project and then send it to the system directly via your software or through the Cloud Manager tool developed by Drop & Render. Then you set up a couple of things on the Cloud Manager before submitting to render your project on this render farm. At first, we thought that their UI/UX is quite friendly and easy to use, even for newbies using cloud rendering services. However, when problems arise and the interface shows "Error", you will not know what exactly the error is because Drop & Render does not show LOG for a specific project. As a result, you will not know how to correct the error that makes you frustrated and easily give up using this render farm. 
In contrast, we are impressed by Drop & Render thanks to the outstanding benefit that Drop & Render brings customers which is the ability to work as a team on this render farm. Account Manager is the deeper integration for companies. This is a really useful feature for companies when it allows you to have multiple users within one studio account. You can set admin features for specific tasks and work together on your projects as a team. To add new users, go to the cloud manager and click render Account Manager in the top left corner. The default account is the administrator account. This allows for deeper and better integration into your company's render workflow.
When it comes to your file size and storage, Drop & Render saves your renders only for 7 days on their servers before it gets removed completely. Until this time, you can download your renders from anywhere you like. This can be useful if the automatic download was not working correctly or you need the files on a different workstation. The maximum project size that you can upload to Drop & Render farm is 50GB. If your files are only MBs, the uploading speed is acceptable and not bad. However, in case your files are in several GBs or larger, your upload times will be slower and it may take 30 minutes or longer to send your files to Drop & Render farm. 
As aforementioned, Drop & Render is dedicated only to Cinema 4D software. Meanwhile, they do not support other software such as Houdini, 3Ds Max, Maya which are popular and widely used by 3D artists. The orientation is focusing mainly on Cinema4D from R17 – R23 and supporting almost all render engines that are compatible with it. This business strategy is quite interesting when they refuse to support the majority and sever a small piece of the market. By focusing resources on a specific customer segment, this small business may be able to better serve a smaller segment of the market than its larger competitors (Jack of all trades, master of none). Regarding render engines that go with Cinema 4D, Drop & Render supports Vray, Arnold, C4D_Physcial, C4D_Standard for CPU renderers, and Redshift, Octane, ProRender, Cycles4D for GPU renderers. Nevertheless, users are not able to select the versions of these render engines and they cannot know whether these renderers are legal or illegal. Please take a look at the supported plugins and engines that Drop & Render provides as following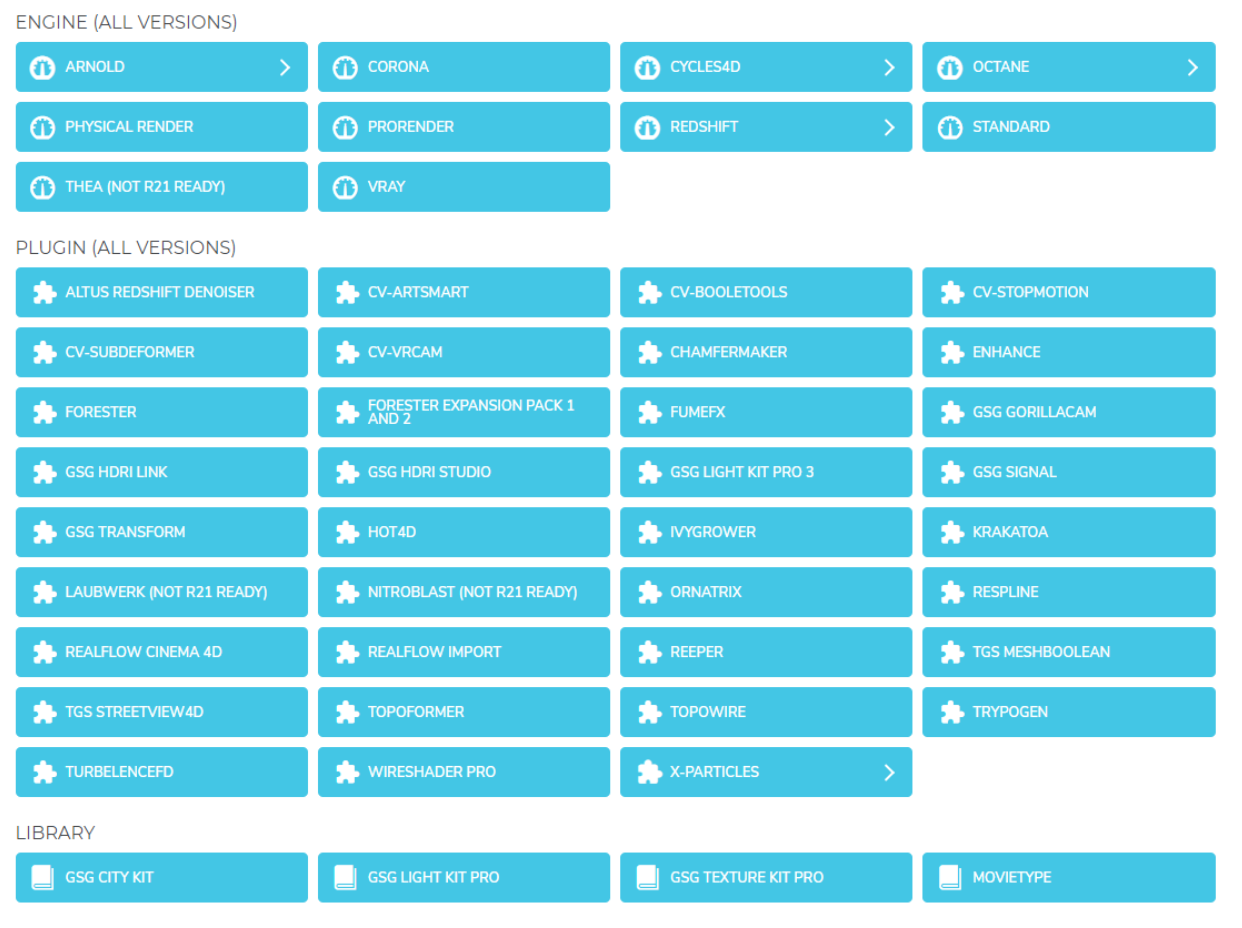 Next, we would like to mention Drop & Render hardware. Now they offer both CPU and GPU rendering. According to what Drop & Render shows on their website, there are RTX 2080Ti, RTX 3090 which are state-of-the-art graphics cards on their farm. However, the actual GPU types on Drop & Render are a mystery. Based on what we know, now they really offer GTX 1080Ti, especially Dual Xeon CPU & GTX 1080Ti/node, sometimes GTX 960, GTX 1070. Like most render farms, Drop & Render works with priorities, however, they take this a bit further to make sure you have full control over your projects. When you first submit your project, you choose your starting priority inside the plugin. If you, for example, set your priority to Emerald which is the middle priority and there is no waiting line below you, you only pay for Sapphire which is the lowest priority. They don't charge you when it's not needed. Besides that, you can always change your priority in the cloud manager by right-clicking on your job and selecting change render. You can do this as many times as you want to have complete control over your deadlines. The difference among Sapphire, Emerald, and Diamond packages is based on priorities. To illustrate, Diamond will mostly have the most nodes available and immediately be ready to render while you need to queue if you select Sapphire priority. Users will not know how many nodes are being used to render your jobs and do not know how long it will take to render the whole project. 
Pricing is the next factor that we would like to evaluate. The Drop & Render pricing varies depending on which packages you choose among Sapphire, Emerald, and Diamond. Firstly, regarding CPU rendering, it costs €0.0010/Cinebench R15 point/hour for the lowest priority while costing  €0.0016/Cinebench R15 point/hour and  €0.0030/Cinebench R15 point/hour respectively for Emerald and Diamond. On the other hand, GPU rendering price is higher than that of CPU rendering. In detail, the Sapphire package costs €0.0052/Octanebench point/hour, compared to €0.0083/Octanebench point/hour for the middle priority and €0.0156/Octanebench point/hour for the highest priority. The Drop & Render pricing can be considered acceptable and affordable in terms of cloud rendering services. 
However, the customer service of Drop & Render made us disappointed when compared to other cloud render farms. The support on the users' dashboard is robots and automatically giving the answers based on keywords we ask. This is not a live chat, therefore, robots cannot answer correctly what you need. It takes a very long time before you will get a response that may be a real human. If you are in a rush, Drop & Render staff will not be ready to serve you all the time. It is the reason why we rated Drop & Render 1 star in terms of customer service. 
Learn more about the article Top 10 best render farm 2022