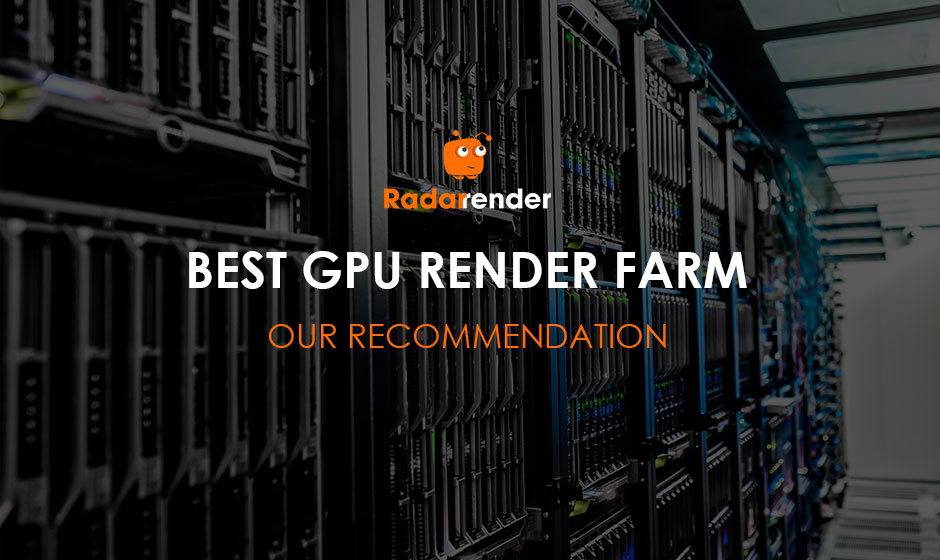 What is the best GPU render farms?
When you use a GPU render engine, you might need the extra power and speed up your heavy tasks or make higher-quality results. So it is time you should find a solution – a GPU render farm is one of the great choices.
In this article today, Radarrender will go to introduce our top 5 best GPU render farms for your GPU rendering engines. We want to notice that, we are not ranking, we just list 6 of the best names and review them for you. Now, let's get started!

Overview of GPU render farm
In the previous article, we will clarify in detail the concept of GPU render farm and some related terms. If you missing it, you can read it here.
A GPU render farm is understood that a render farm that supports GPU rendering. It can support multi-GPU rendering or single-GPU rendering. Of course, each GPU render farm will support several types of GPU render engines, however, some famous name support all of them. So, we will explore this in the next section.
Some names of the best multi-GPU render engines such as Octane, Redshift, V-Ray, and Arnold GPU. And some names of the best single-GPU render engines like Lumion, Enscape, and Twinmotion.
Although we have more GPU render farm support for Multi-GPU renderers and a few names of render farm support for the single-GPU renderer, Radarrender will try and choose the most suitable names. We will clarify this for you in this article.
5 best GPU render farms
iRender Farm – Best multi-GPU and single-GPU render farm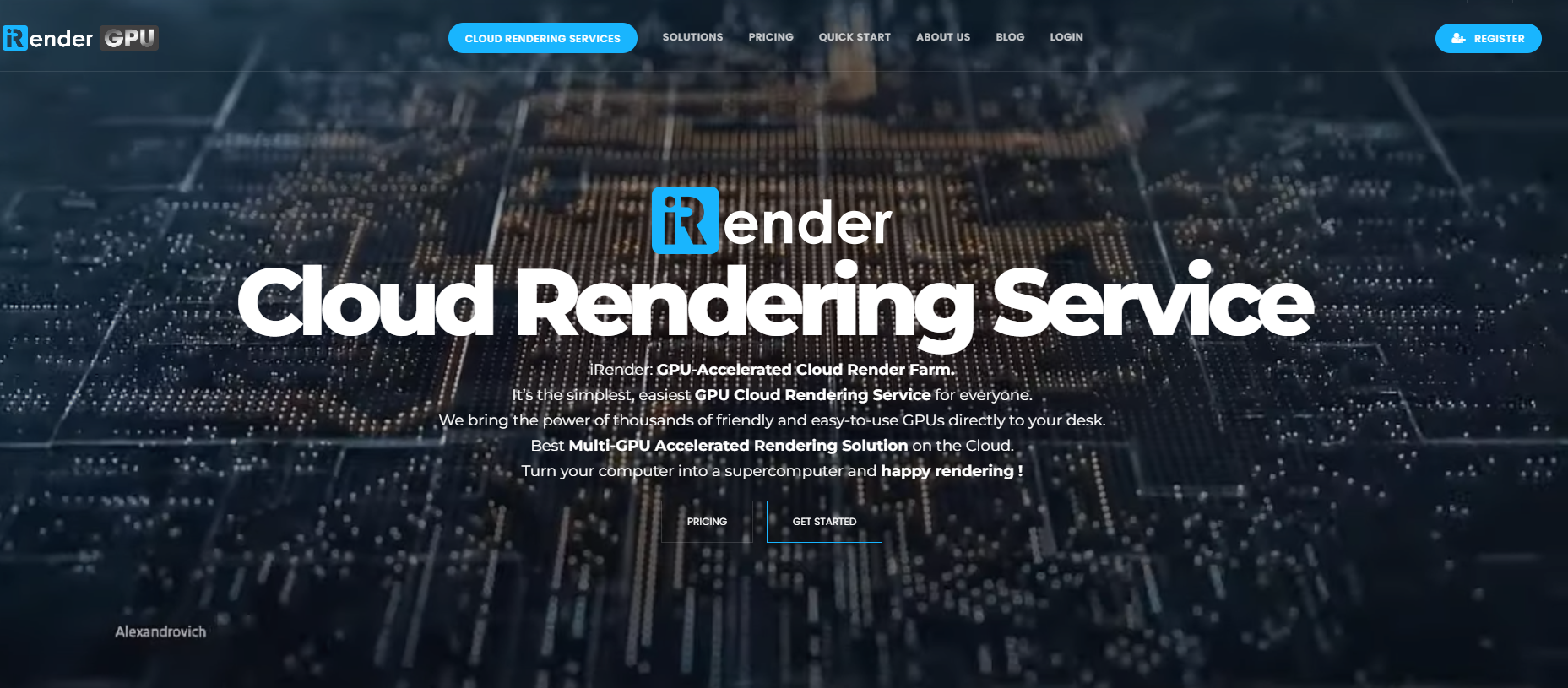 iRender Farm is a few-name support for all multi-GPU and single-GPU render engines. It is a render farm from Vietnam and was founded in 2019.
iRender is kinda new and the platform of iRender is IaaS. With this type of platform, iRender allows users to fully control the rendering process: install any software or plugins; pause and continue the rendering process; support any software, any version of the software. There for, you can install any GPU render engine or 3D software with any scripts, or plugins if you want.
iRender has many GPU cloud rendering services packages, you can choices the right one for your need. And you can check the package with how many GPUs and what types of GPUs and CPUs. It is a great thing if you want to know exactly about hardware.
Hardware: AMD Ryzen Threadripper Pro 3955WX; RTX 3090/RTX 4090.
Prices: from $3.8/hour/node to $28/hour/node.
Note: High-end hardware, NVLink supported.
Rebus Farm – A powerful GPU render farm for multi-GPU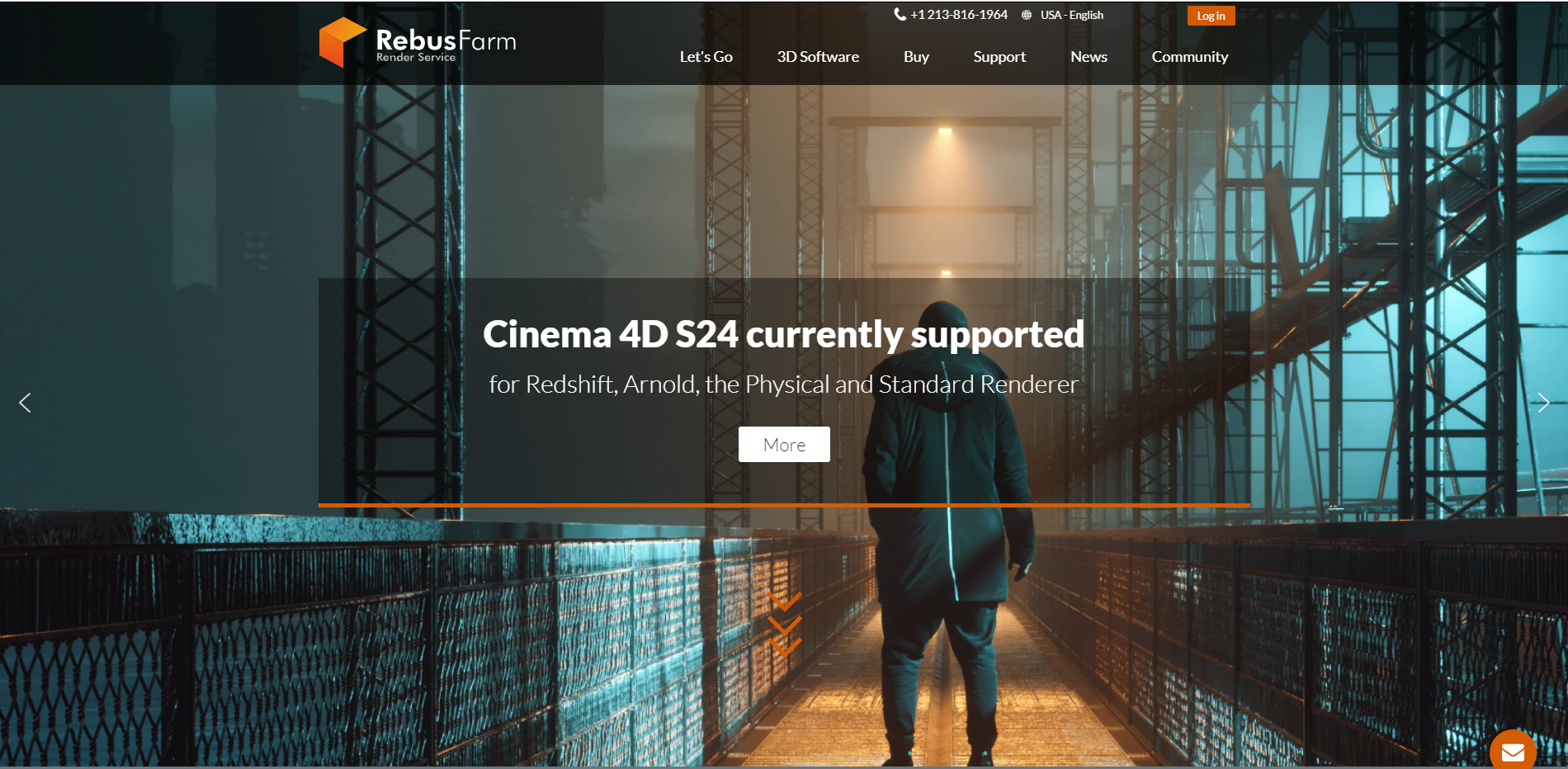 Next on the list, we jump into the Rebus Farm, one of the oldest render farms in Germany. Rebus Farm has a long history with a high reputation among many studios in the world. It provides the SaaS platform with a RenderDrop (a plugin integrated into your host application). RenderDrop's job is to prepare the scene you upload, including all the software (version), plugins, and more (all your render setting) to the cloud.
The SaaS render farm just supports some popular 3D software, and render engines with some versions. You need to check whether your file is suitable or not with this render farm. It is the reason why this render farm could not render your file in some specific cases. And Rebus Farm doesn't publish exactly the hardware details, you can check with support if you want to know that.
Hardware: GPU with 217 Octanebench.
Pricing: 0.46 cent/Obh.
Fox Render Farm – The advantage of GPU render farm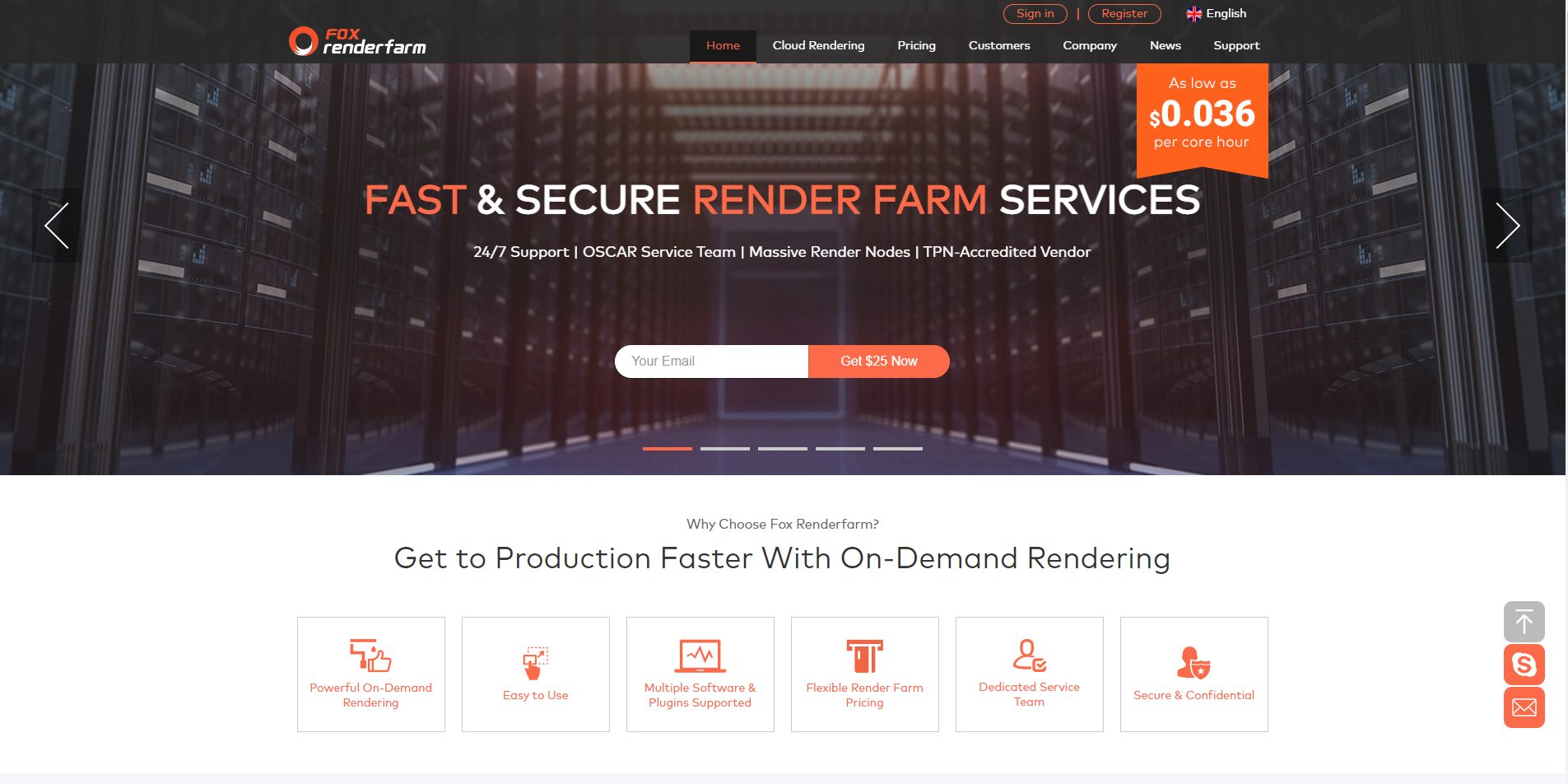 Fox Render Farm is a big famous name for GPU render farm from Chinese. Like Rebus Farm, Fox has a long history and they have the trust of many studios in the world. It was developed in 2009.
Fox Render Farm provides SaaS render platform. They support almost popular software, GPU render engines, and plugins. One of Fox's biggest advantages is its good price, just from $1 per node/hour and you can choose the hardware when you use the cloud rendering services.
Hardware: 1080Ti / 2080Ti /3060 / 3090
Pricing: from $1/node/hour (if you use the discount).
Note: Can't check the detailed configuration of render nodes.
Xesktop – The amazing GPU render farm
Xesktop is a remote render farm that provides server rental services from the United Kingdom offering GPU rendering.
Like iRender, the approach is IaaS. With the Remote Desktop application, users can use it as if it was their own computer. Because is an IaaS render Farm, Xesktop allows users to install any software, and plugins and control the rendering process. So, you can use your GPU render engines without worrying about compatibility or incompatibility with this render farm.
Hardware: GTX 1080Ti, Tesla V100.
Pricing: $6/hour/node and $8/hour/node.
GarageFarm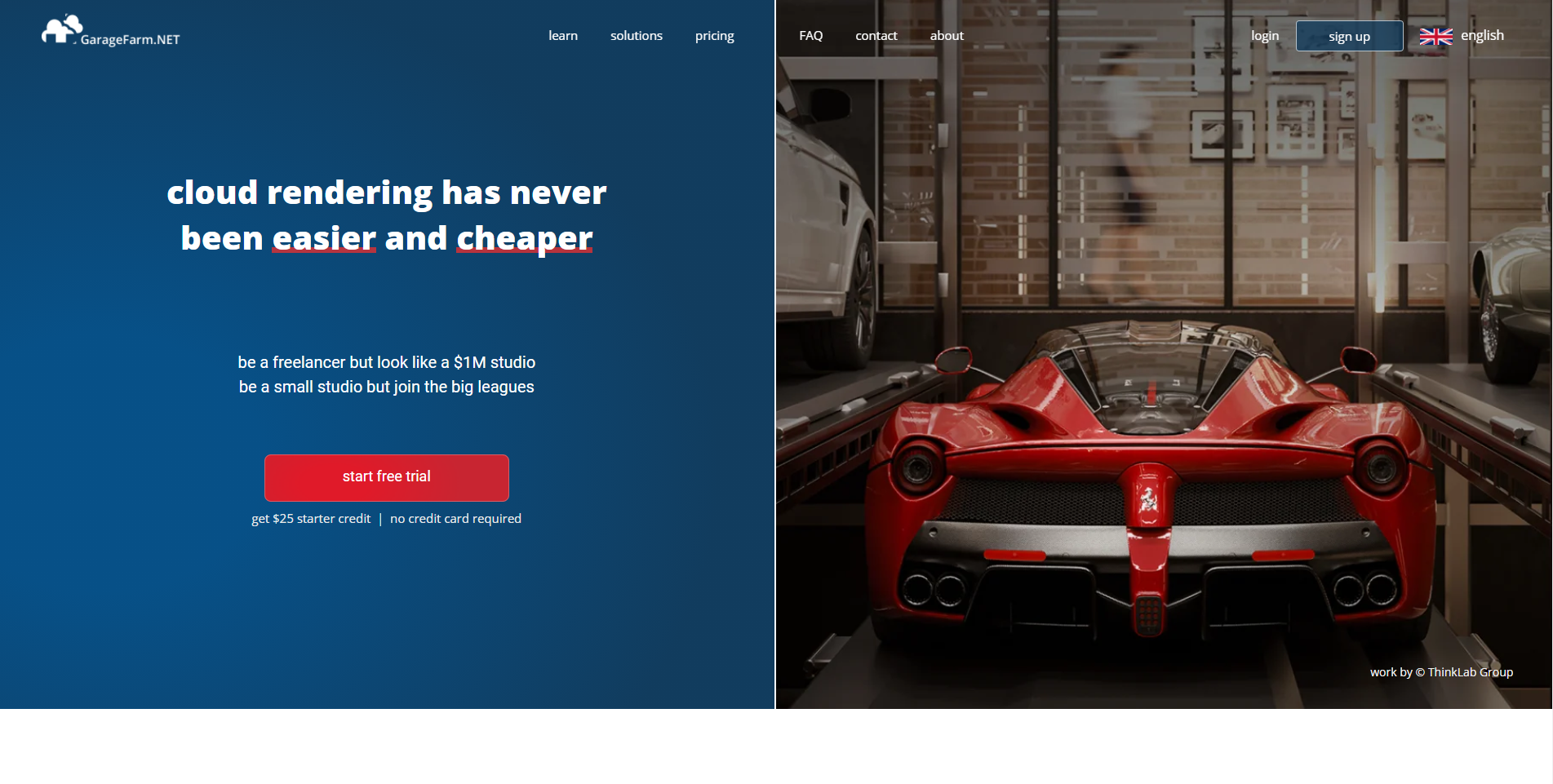 GarageFarm is a Cloud rendering farm from the UK, which has a history of 12 years in this industry and is one of the most famous render farms in the world. GarageFarm has thousands of GPU nodes and it provides SaaS render platform. You can work with Garage directly from your desk with the app name renderBeamer to upload and render your projects.
Like other SaaS render farms, Garage just allows you to render with certain software, plugins, and render engines. So, before sending your projects in the renderBeamer, you need to check with the supporter to ensure that your files are suitable for rendering with this render farm.
Hardware: Intel Xeon E5-4669 v4 for CPU.
Pricing: free trial $25 credits, with a discount for students. Price starts at $0.015 per GHz per hour.
Wrapped up
Currently, with the powerful advantage of GPU, we have many options for GPU render farms. However, with a little care, you can select the suitable render farm for your projects.
With Radarrender's experience, we recommend you use the SaaS render farm including Rebus Farm, Fox Render Farm, or Garage Farm for projects with popular software, plugins, and multi-GPU render engines. With the projects having heavy scenes or specific plugins, software, or more, you can choose IaaS render farm such as iRender or Xesktop – iRender is the best choice.
Through this article, Radarrender hopes you have an overview of the GPU render farms and selected the best GPU render farm for your projects. Thanks for reading!
See more: